Mr Joshua Tsamba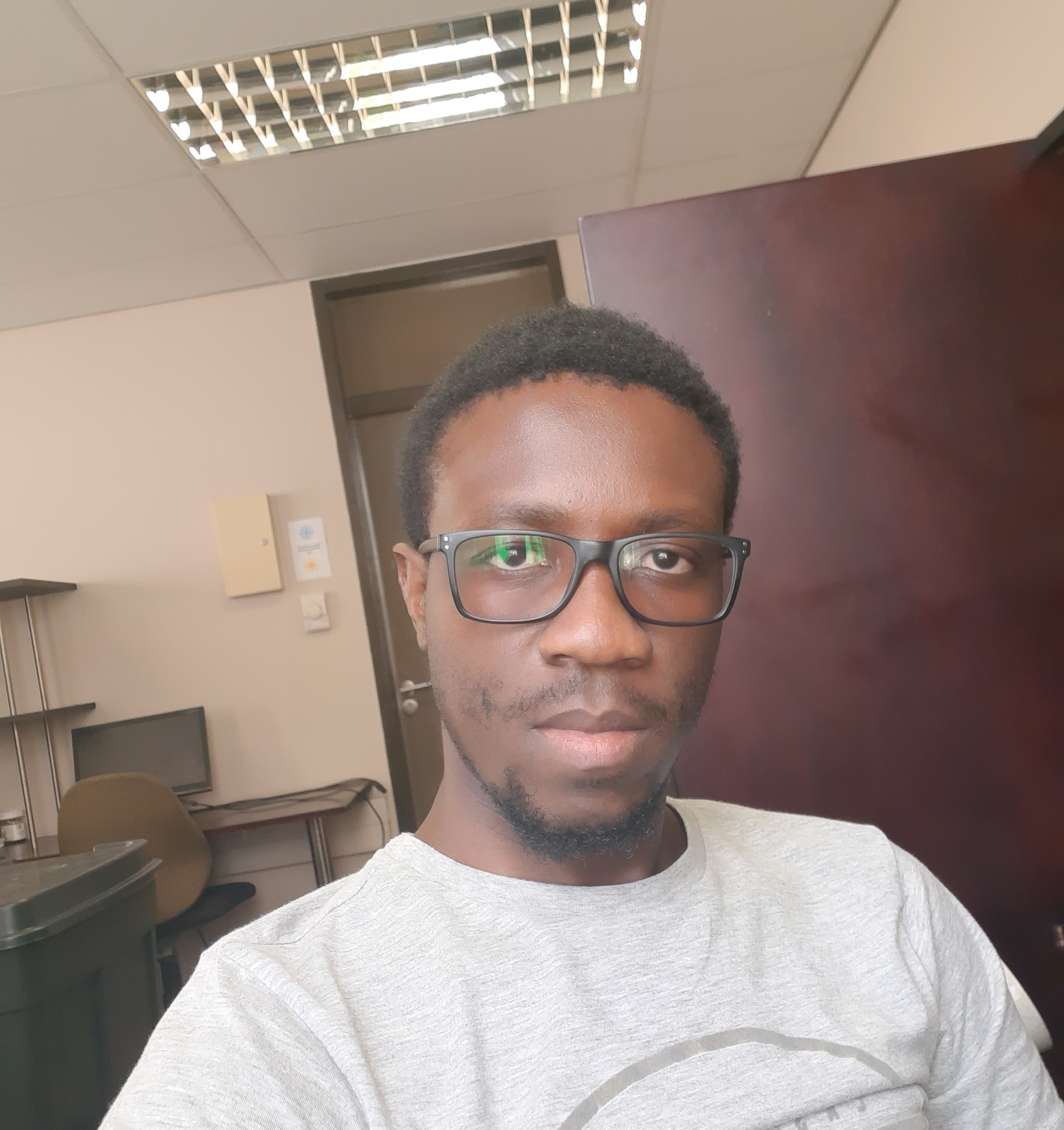 PhD student
Department
Plant and Soil Sciences
This email address is being protected from spambots. You need JavaScript enabled to view it.
My Supervisor/s
My PhD will investigate the patterns and drivers of diversity on the sub-Antarctic Marion Island. This region is home to unique fauna and flora which are currently under threat from climate change and invasive alien species. The research is supervised by Dr Michelle Greve (DePSS) and Prof. Bernard Slippers (FABI).
I did my master's and honours degrees at the University of Zimbabwe. My master's research focused on diversity patterns and host shifts in ectomycorrhizal fungi across an agricultural disturbance gradient. My results supported reports on low host specificity for ectomycorrhizal fungi among tropical African plant communities. I have also undertaken several conservation-related projects in freshwater and terrestrial ecosystems and effects of human activities, climate change and invasive species on endemic and native species in the Eastern Highlands and other biodiversity hotspots in Zimbabwe. My BSc project focused on using macroinvertebrates as indicators of impacts of human activities on water quality.
I have a conservation and ecology background, with interests particularly on effects of climate change, anthropogenic factors and invasive species on native species diversity. My overall passion is biodiversity conservation.
Tsamba, J., Kativu, S. and Sithole-Niang, I. (2015). Diversity and host associations of ectomycorrhizae fungi in fallow lands of the mid-Zambezi valley area, Zimbabwe. Transactions of the Royal Society of South Africa. 70 (1): 71-77.
Mabika, N., Masiya, T., Utete, B., Barson, M. and Tsamba, J. (2015). Trace metal concentration in two matrices in an urban subtropical river. Journal of Water Resource and Protection 7 (3): 219.
Utete, B. and Tsamba, J. (2016). Assessing the relevance of littoral pedestals to chlorophyll ? levels in a shallow lentic freshwater system. Water and Environment Journal

30 (3-4): 278-283.

Utete, B., Tsamba, J., Chinoitezvi, E. and Kavhu, B. (2017). Analysis of the abundance and spatial distribution of the common hippopotamus, (Hippopotamus amphibious) in the Manjirenji Dam, Zimbabwe to inform conservation and detect human-wildlife hotspots. African Journal of Ecology

55 (4): 754-759.

Utete, B. and Tsamba, J. (2017). Trophic state categorisation and assessment of water quality in Manjirenji Dam, a shallow reservoir in Zimbabwe with designated multi-purpose water uses. Water SA 43 (2): 192-199.
Utete, B., Zenda, S., Mbauya, A and Tsamba, J. (2018). Plankton and macroinvertebrate community composition and diversity in the pelagic and non-vegetated littoral drawdown zones of a shallow reservoir, Manjirenji, Zimbabwe. Applied Ecology and Environmental Research 15 (1): 743-766.
Utete, B., Nhiwatiwa, T., Kavhu, B., Kusangaya, S., Viriri, N., Mbauya, A. W. and Tsamba, J. (2018). Assessment of water levels and the effects of climatic factors and catchment dynamics in a shallow subtropical reservoir, Manjirenji Dam, Zimbabwe. Journal of Water and Climate Change. DOI: jwc2018134.