Mr Philani Dlamini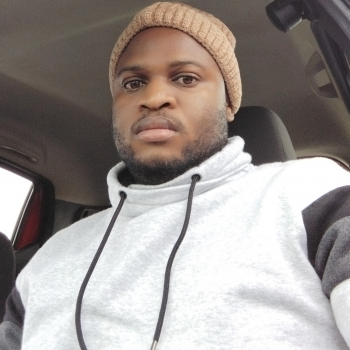 PhD student
Department
Agricultural Research Council
This email address is being protected from spambots. You need JavaScript enabled to view it.
My Supervisor/s
Primary Supervisor
Thabiso Motaung

Co Supervisor
Inge Gazendam
Tendekai Mahlanza
Mr Dlamini has research interest and expertise in genome engineering, virology, fungal genomics, plant breeding and agronomy. He completed his MSc Plant Science at the University of Zululand, Empangeni. His MSc was an inter-disciplinary study, which utilized mutation breeding to induce mutations in sugarcane callus using ethyl methanesulfonate. Six mutant lines were selected in his study and the biochemical and physiological responses of the selected lines were further characterised. These included analysis of the cell wall remodelling, proline accumulation, hydrogen peroxide activity and protein analysis under osmotic stress. Philani has also completed several short courses including, Inspection and Quarantine of Agricultural products that was organized by the AQSIQ, People's Republic of China and Drones for Agriculture course organized by the Wageningen University & Research, Netherland.
Philani has experience in developing conventional breeding trials to improve yield, biotic and abiotic stress tolerance in wheat cultivars. Conducting plant pathology trials to test the susceptibility of newly developed wheat hybrids to different pathogens. At the ARC, he has gained experience in plant gDNA extraction, running polymerase chain reaction (PCR), optimizing tissue culture protocols in banana and micropropagation of Ornithogalum and grapevine. He has further gained experience in using various bioinformatics programs such as CLC Genomics workbench, Benchling and CRISPR guide design. Some of the work he has conducted so far includes identifying allelic variation in target banana genes using RNA Seq data, design of CRISPR/Cas9 guide RNA targeting these genes and construction of CRISPR/Cas9 T-DNA vectors to knockout the target genes.
His PhD research work focuses on studying the involvement of multiple kinesin proteins in facilitating the Banana bunchy top virus (BBTV) movement in the banana plant. A transcriptomic study conducted at the ARC laboratories using RNA-Seq suggested the involvement of these kinesis genes in banana-BBTV interactions. CRISPR/Cas9 will be utilized to knockout candidate BBTV susceptibility genes in bananas to functionally characterise their role in banana-BBTV interactions. Multiple susceptibility genes whose knockout leads to BBTV resistance will be knocked out in a single line in a pyramiding approach to produce durable BBTV resistance. 
Philani also works as a Research Assistant for SARChI Chair in Fungal Genomics at the Forest, Agriculture and Biotechnology Institute, University of Pretoria. His work includes the extraction of fungal gDNA and assistant in student projects. Liaise with stockholders/services providers for whole-genome sequencing of different fungal species using the Illumina systems and PacBio next Generation sequencing platforms.
My Journal Articles
Export to RIS
Publication
Dlamini PJ. (2021) Drought stress tolerance mechanisms and breeding effort in sugarcane: A review of progress and constraints in South Africa. Plant Stress 2 10.1016/j.stress.2021.100027