Ms Renate Zipfel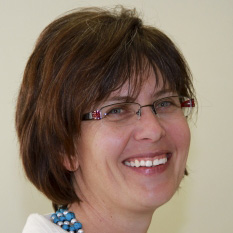 Manager: DNA Sequencing Facility
Department
Biochemistry, Genetics and Microbiology
This email address is being protected from spambots. You need JavaScript enabled to view it.
Research Profiles
My Links
 I am responsible for the DNA Sequencing Facility which provides a service to UP researchers. This facility houses two ABI3500xl genetic analyzer instruments and also provides access to a Qubit fluorometer for quality control of samples (DNA, RNA, Protein).  We process Sanger sequencing samples and fragment analysis samples such as STR's, tRFLP's and SNP's and offer technical and troubleshooting support for Sanger sequencing and Fragment analysis data.  The facility also hosts a Introductory Microsatellite workshop to assist our clients with all aspects of this technology in their laboratories.
I also co-manage the newly founded UP Ion Torrent Sequencing Facility together with Mr. Nicky Olivier. This facility aims to provide easy access to small scale next generation sequencing for UP researchers. This Ion Torrent PGM is particularly useful for bacterial and viral  genome sequencing as well as metagenomic analysis.
My full CV can be requested by e-mail.
My Journal Articles
Export to RIS