Dr Ronishree Mangwanda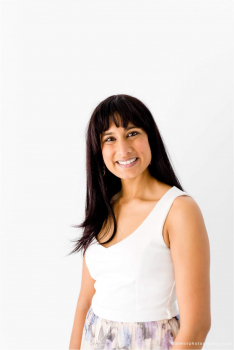 Programme Manager (FMG)
Department
Biochemistry, Genetics and Microbiology
This email address is being protected from spambots. You need JavaScript enabled to view it.
My Files
I am the Programme Manager at FMG and am primarily responsible for managing  project related aspects of the Forest Molecular Genetics Programme.
The primary responsibility of this role involves financial management, drafting and submitting of annual, half year and quarterly reports to funding bodies such as TIA, DST, NRF, THRIP, dti and industry partners.
I am also the liaison between the FMG Programme and the funding bodies listed above and coordinate timely reporting and financial management to comply with funding agreements signed with these bodies.
Additionally, my role involves interacting with the FMG programme leaders on various FMG related matters, co-ordinating project related matters within and between the research teams, while maintaining an accurate record of budgets, student information and other human resource information. 
My Journal Articles
Export to RIS
Publication
Ronishree Magwanda, Lizahn Zwart, Nicolaas A. van der Merwe, Lucy Moleleki, Dave Kenneth Berger, Alexander A. Myburg, Sanushka Naidoo. (2016) Localization and Transcriptional Responses of Chrysoporthe austroafricana in Eucalyptus grandis Identify Putative Pathogenicity Factors. Front. Microbiol. 10.3389/fmicb.2016.01953

Mangwanda R, Myburg AA, Naidoo S. (2015) Transcriptome and hormone profiling reveals Eucalyptus grandis defence responses against Chrysoporthe austroafricana. BMC Genomics 16:319. 10.1186/s12864-015-1529-x

Visser EA, Mangwanda R, Becker JVW, Külheim C, Foley WJ, Myburg AA, Naidoo S. (2015) Foliar terpenoid levels and corresponding gene expression are systemically and differentially induced in Eucalyptus grandis clonal genotypes in response to Chrysoporthe austroafricana challenge. Plant Pathology 64(6):1320-1325. 10.1111/ppa.12368

Naidoo S, Külheim C, Zwart L, Mangwanda R, Oates CN, Visser EA, Wilken FE, Mamni TB, Myburg AA. (2014) Uncovering the defence responses of Eucalyptus to pests and pathogens in the genomics age. Tree Physiology 34(9):931-943. 10.1093/treephys/tpu075

Naidoo R, Ferreira L, Berger DK, Myburg AA, Naidoo S. (2013) The identification and differential expression of Eucalyptus grandis pathogenesis-related genes in response to salicylic acid and methyl jasmonate. Frontiers in Plant Science 4:43. 10.3389/fpls.2013.00043