Prof Sanushka Naidoo

Department
Biochemistry, Genetics and Microbiology
This email address is being protected from spambots. You need JavaScript enabled to view it.
My Students
Doctoral Students
Masters Students
I completed my undergraduate and honours degrees in Cell and Environmental Biology at the University of KwaZulu Natal, followed by an MSc degree in Plant Biotechnology at the University of Stellenbosch. My PhD degree was conducted at the University of Pretoria under the supervision of Prof. Dave Berger and Dr. Katherine Denby (University of Warwick, UK). I am a Senior Lecturer in the Department of Genetics and am involved in teaching GTS352 (Genomes) and BTC361 (Plant Genetics & Crop Biotechnology). I am the programme leader of the Eucalyptus and Pine Pathogen Interactions (EPPI) group at FABI.
The EPPI programme was initiated in 2007 with the aim of investigating the genomics and molecular biology of defence responses of forest trees to various pathogens. Arabidopsis thaliana is used to model plant-pathogen interactions in Eucalyptus or Pinus in order to understand and identify resistance mechanisms that can be manipulated in trees in future. We undertake a genomics approach to perform gene discovery in Arabidopsis, Eucalyptus and Pinus.
Forest tree species such as Eucalyptus and Pine are subjected to attack by various pests and pathogens during their life-time.  Examples are the insect pest, Leptocybe invasa, the stem canker pathogen, Chrysoporthe austroafricana, the root rot pathogen, Phytophthora cinnamomi, and the pitch canker pathogen  Fusarium circinatum. This is exacerbated by climate change, which is predicted to make environments more favourable for pathogens and pests in future. The phenomenon of "host-shifts" from native hosts to forest plantations is increasingly reported. Currently, these threats are managed by planting tolerant genotypes or, in the case of L. invasa, the use of biological control as part of an integrated management system to curb losses. Despite these measures, such threats are considered severe for a clonally propagated tree species. This calls for the understanding of the plant defence mechanisms that exist in Eucalyptus trees which may be harnessed to improve its resistance capacity in future. Thus, EPPI is dedicated to uncovering the defence arsenal in Eucalyptus and Pine based on the study of the host "defensome" (or defence transcriptome).
We study the interaction between Eucalyptus with L. invasa, Eucalyptus with P. cinnamomi, Eucalyptus with C. austroafricana and Pinus patula with Fusarium circinatum. These pathosystems provide the biological platform to address key questions such are: (1) "What is the molecular basis of tolerance and susceptibility?", (2) "What are the signature defence responses to different types of pests and pathogens?", (3) "What are the convergent defence responses in the host?" and (4) "Which regulatory sequences and defence genes could be targeted for enhancing defence in Eucalyptus?". This would provide a basis to implement biotechnology strategies to develop resistant families (seedling forestry) or clones (clonal forestry) in future.
My Journal Articles
Export to RIS
Publication
Solís M, Hammerbacher A, Wingfield MJ, Naidoo S. (2023) A robust disease scoring method to screen Eucalyptus for resistance against the aggressive leaf blight pathogen, Teratosphaeria destructans. Plant Disease:1418 - 1424. 10.1094/PDIS-06-22-1347-RE

Teshome DT, Zharare GE, Ployet R, Naidoo S. (2023) Transcriptional reprogramming during recovery from drought stress in Eucalyptus grandis. Tree Physiology 10.1093/treephys/tpad022

Candotti J, Christie N, Ployet R, Mostert-O'Neill MM, Reynolds SM, Neves LG, Naidoo S, Mizrachi E, Duong TA, Myburg AA. (2022) Haplotype mining panel for genetic dissection and breeding in Eucalyptus. The Plant Journal 10.1111/tpj.16026

Solís M, Wingfield MJ, Hammerbacher A, Naidoo S. (2022) Comparison of the infection biology of Teratosphaeria destructans and Teratosphaeria epicoccoides on Eucalyptus. Plant Disease 10.1094/PDIS-09-21-1877-RE

Messal M, Vivas M, Kemler M, Begerow D, Brachmann A, Witfeld F, Naidoo S, Slippers B. (2022) Fungal Communities of Eucalyptus grandis Leaves Are Influenced by the Insect Pest Leptocybe invasa. Frontiers in Microbiology 13(3:841621) 10.3389/fmicb.2022.841621

Jackson C, Christie N, Reynolds SM, Marais GC, Tii-kuzu Y, Caballero M, Kampman T, Visser EA, Naidoo S, Kain D, Whetten RW, Isik F, Wegrzyn J, Hodge GR, Acosta JJ, Myburg AA. (2021) A genome- wide SNP genotyping resource for tropical pine tree species. Molecular Ecology Resources 10.1111/1755-0998.13484

Swanepoel S, Oates CN, Shuey SS, Pegg GS, Naidoo S. (2021) Transcriptome analysis of Eucalyptus grandis implicates brassinosteroid signaling in defense against myrtle rust (Austropuccinia psidii). Frontiers in Forests and Global Change 4(200):778611. 10.3389/ffgc.2021.778611

Teshome DT, Zharare GE, Naidoo S. (2020) The threat of the combined effect of biotic and abiotic stress factors in forestry under a changing climate. Frontiers in Plant Science 10.3389/fpls.2020.601009

Oates C, Denby K, Myburg A, Slippers B, Naidoo S. (2020) Insect egg‐induced physiological changes and transcriptional reprogramming leading to gall formation. Plant, Cell & Environment 10.1111/pce.13930

Mhoswa L, O'Neill M, Makobatjatji MM, Oates CN, Payn KG, Slippers B, Myburg AA, Naidoo S. (2020) A Genome-Wide Association Study for resistance to the insect pest Leptocybe invasa in Eucalyptus grandis reveals genomic regions and positional candidate defence genes. Plant & Cell Physiology (pcaa057) 10.1093/pcp/pcaa057

du Toit Y, Coles DW, Mewalal R, Christie N, Naidoo S. (2020) eCALIBRATOR: A Comparative Tool to Identify Key Genes and Pathways for Eucalyptus Defense Against Biotic Stressors. Frontiers in Microbiology 11:216. 10.3389/fmicb.2020.00216

Messal M, Slippers B, Naidoo S, Bezuidt O, Kemler M. (2019) Active fungal communities in asymptomatic Eucalyptus grandis stems differ between a susceptible and resistant clone. Microorganisms 7(10):375. 10.3390/microorganisms7100375

Visser EA, Wegrzyn JL, Steenkamp ET, Myburg AA, Naidoo S. (2019) Dual RNA-Seq Analysis of the Pine-Fusarium circinatum Interaction in Resistant (Pinus tecunumanii) and Susceptible (Pinus patula) Hosts. Microorganisms 7:315. 10.3390/microorganisms7090315

Naidoo S, Slippers B, Plett JM, Coles D, Oates CN. (2019) The road to resistance in forest trees. Frontiers in Plant Science 10:273. 10.3389/fpls.2019.00273

Backer R, Naidoo S, van den Berg N. (2019) The NONEXPRESSOR OF PATHOGENESIS-RELATED GENES 1 (NPR1) and Related Family: Mechanistic Insights in Plant Disease Resistance. Frontiers in Plant Science 10:102. 10.3389/fpls.2019.00102

McTaggart AR, Duong TA, Le VQ, Shuey LS, Smidt W, Naidoo S, Wingfield MJ, Wingfield BD. (2018) Chromium sequencing: the doors open for genomics of obligate plant pathogens. BioTechniques 65(5):253-257. 10.2144/btn-2018-0019

Visser EA, Wegrzyn JL, Myburg AA, Naidoo S. (2018) Defence transcriptome assembly and pathogenesis related gene family analysis in Pinus tecunumanii (low elevation). BMC Genomics 19:632. 10.1186/s12864-018-5015-0

Naidoo S, Christie N, Acosta JJ, Mphahlele MM, Payn KG, Myburg AA, Külheim C. (2018) Terpenes associated with resistance against the gall wasp, Leptocybe invasa, in Eucalyptus grandis. Plant, Cell & Environment 41(8):1840-1851. 10.1111/pce.13323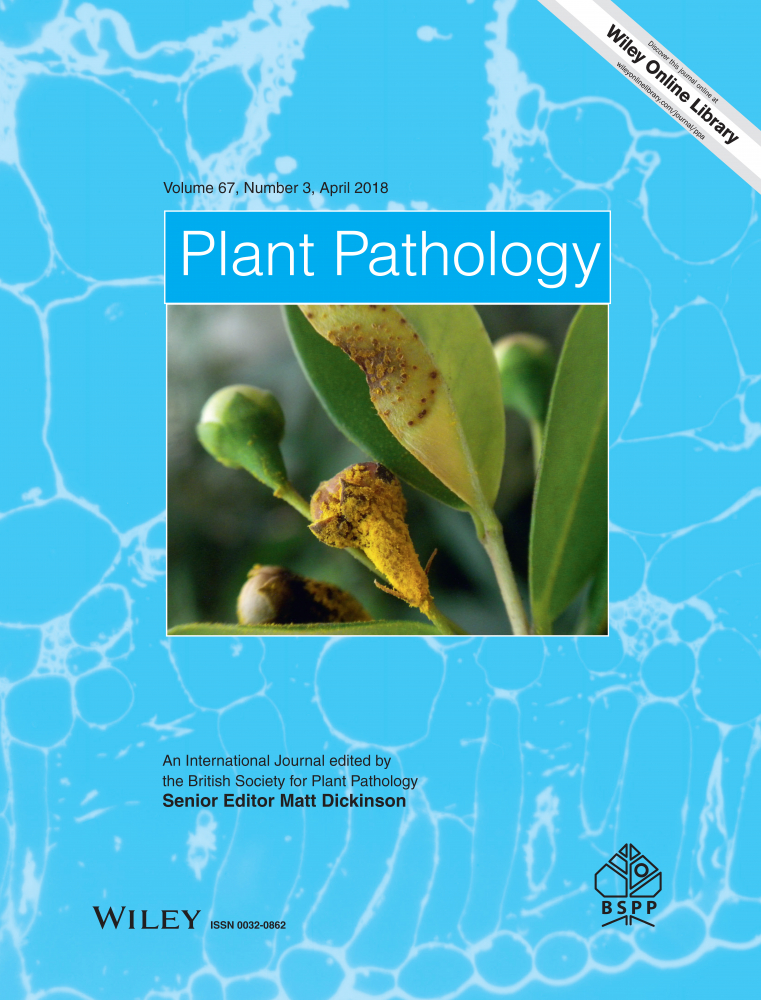 McTaggart AR, Shuey LS, Granados GM, du Plessis E, Fraser S, Barnes I, Naidoo S, Wingfield MJ, Roux J. (2018) Evidence that Austropuccinia psidii may complete its sexual life cycle on Myrtaceae. Plant Pathology 67:729-734. 10.1111/ppa.12763

Zwart L, Berger DK, Moleleki LN, Van der Merwe NA, Myburg AA, Naidoo S. (2017) Evidence for salicylic acid signalling and histological changes in the defence response of Eucalyptus grandis to Chrysoporthe austroafricana. Scientific Reports 7:45402. 10.1038/srep45402

Tobias PA, Christie N, Naidoo S, Guest DI, Külheim C. (2017) Identification of the Eucalyptus grandis chitinase gene family and expression characterization under different biotic stress challenges. Tree Physiology 37(5):565-582. 10.1093/treephys/tpx010

Marsberg A, Kemler M, Jami F, Nagel JH, Postma-Smidt A, Naidoo S, Wingfield MJ, Crous PW, Spatafora J, Hesse CN, Robbertse B, Slippers B. (2017) Botryosphaeria dothidea: A latent pathogen of global importance to woody plant health. Molecular Plant Pathology 18:477–488. 10.1111/mpp.12495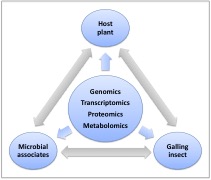 Oates CN, Denby KJ, Myburg AA, Slippers B, Naidoo S. (2016) Insect gallers and their plant hosts: From omics data to systems biology. International Journal of Molecular Sciences 17(11):1891. 10.3390/ijms17111891

Kanzi AM, Wingfield BD, Steenkamp ET, Naidoo S, Van der Merwe NA. (2016) Intron derived size polymorphism in the mitochondrial genomes of closely related Chrysoporthe species. PLOS ONE 11(6):e0156104. 10.1371/journal.pone.0156104

Meyer FE, Shuey LS, Ramsuchit S, Mamni T, Berger DK, van den Berg N, Myburg AA, Naidoo S. (2016) Dual RNA-sequencing of Eucalyptus nitens during Phytophthora cinnamomi challenge reveals pathogen and host factors influencing compatibility. Frontiers in Plant Science 7:191. 10.3389/fpls.2016.00191

Kwenda S, Gorshkov V, Ramesh AM, Naidoo S, Rubagotti E, Birch PRJ, Moleleki LN. (2016) Discovery and profiling of small RNAs responsive to stress conditions in the plant pathogen Pectobacterium atrosepticum. BMC Genomics 17(1) 10.1186/s12864-016-2376-0

Onkendi EM, Ramesh AM, Kwenda S, Naidoo S, Moleleki LN. (2016) Draft Genome Sequence of a Virulent Pectobacterium carotovorum subsp. brasiliense Isolate Causing Soft Rot of Cucumber. Genome Announcements 4(1) 10.1128/genomeA.01530-15

Ronishree Magwanda, Lizahn Zwart, Nicolaas A. van der Merwe, Lucy Moleleki, Dave Kenneth Berger, Alexander A. Myburg, Sanushka Naidoo. (2016) Localization and Transcriptional Responses of Chrysoporthe austroafricana in Eucalyptus grandis Identify Putative Pathogenicity Factors. Front. Microbiol. 10.3389/fmicb.2016.01953

Christie N, Tobias P, Naidoo S, Guest D, Külheim C. (2016) The Eucalyptus grandis NBS-LRR Gene Family: Physical Clustering and Expression Hotspots. Frontiers in Plant Science 6(1238)

Visser EA, Wegrzyn JL, Steenkamp ET, Myburg AA, Naidoo S. (2015) Combined de novo and genome guided assembly and annotation of the Pinus patula juvenile shoot transcriptome. BMC Genomics 16:1057. 10.1186/s12864-015-2277-7

Oates CN, Külheim C, Myburg AA, Slippers B, Naidoo S. (2015) The transcriptome and terpene profile of Eucalyptus grandis reveals mechanisms of defence against the insect pest, Leptocybe invasa. Plant & Cell Physiology 56(7):1418-1428. 10.1093/pcp/pcv064

Mangwanda R, Myburg AA, Naidoo S. (2015) Transcriptome and hormone profiling reveals Eucalyptus grandis defence responses against Chrysoporthe austroafricana. BMC Genomics 16:319. 10.1186/s12864-015-1529-x

Visser EA, Mangwanda R, Becker JVW, Külheim C, Foley WJ, Myburg AA, Naidoo S. (2015) Foliar terpenoid levels and corresponding gene expression are systemically and differentially induced in Eucalyptus grandis clonal genotypes in response to Chrysoporthe austroafricana challenge. Plant Pathology 64(6):1320-1325. 10.1111/ppa.12368

Naidoo S, Külheim C, Zwart L, Mangwanda R, Oates CN, Visser EA, Wilken FE, Mamni TB, Myburg AA. (2014) Uncovering the defence responses of Eucalyptus to pests and pathogens in the genomics age. Tree Physiology 34(9):931-943. 10.1093/treephys/tpu075

Van der Linden L, Bredenkamp J, Naidoo S, Fouche-Weich J, Denby KJ, Genin S, Marco Y, Berger DK. (2013) Gene-for-Gene Tolerance to Bacterial Wilt in Arabidopsis. Molecular Plant-Microbe Interactions 26:398-406. 10.1094/MPMI-07-12-0188-R

Fitza K, Payn KG, Steenkamp ET, Myburg AA, Naidoo S. (2013) Chitosan application improves resistance to Fusarium circinatum in Pinus patula. South African Journal of Botany 85:70-78.

Naidoo R, Ferreira L, Berger DK, Myburg AA, Naidoo S. (2013) The identification and differential expression of Eucalyptus grandis pathogenesis-related genes in response to salicylic acid and methyl jasmonate. Frontiers in Plant Science 4:43. 10.3389/fpls.2013.00043

Fitza KNE, Steenkamp E, Payn K, Naidoo S. (2011) Induced resistance and associated defence gene responses in Pinus patula. BMC Proceedings 5:82. 10.1186/1753-6561-5-S7-P82

Naidoo S, Fouche-Weich J, Law P, Denby KJ, Marco Y, Berger DK. (2011) A Eucalyptus bacterial wilt isolate from South Africa is pathogenic on Arabidopsis and manipulates host defences. Forest Pathology 41:101-113. 10.1111/j.1439-0329.2010.00642.x

Naidoo S, Murray SL, Denby KJ, Berger DK. (2007) Microarray analysis of the Arabidopsis thaliana cir1 (constitutively induced resistance 1) mutant reveals candidate defence response genes against Pseudomonas syringae pv tomato DC3000. South African Journal of Botany 73:412-421.

Naidoo S, Denby KJ, Berger DK. (2005) Microarray experiments: considerations for experimental design. South African Journal of Science 101:347-354.