Ms Ncobile Kunene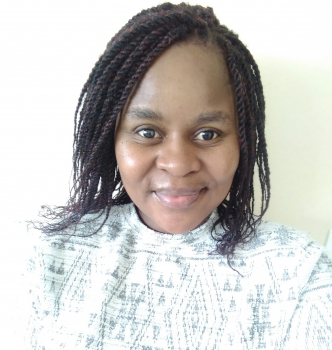 Research Assistant
Department
Plant and Soil Sciences
This email address is being protected from spambots. You need JavaScript enabled to view it.
Member of:
I am currently with the Avocado Research Programme (ARP) as a research assistant. 
I completed my MSc in Plant Science degree with the Molecular Plant Pathogen Interactions (MPPI) group. The title of the project was "Mating type gene analysis of Cercospora zeina in South Africa". The aim of this study was to determine the status of mating type genes of C. zeina isolates collected in South Africa. The study also aimed to determine whether there was a difference in the mating type gene ratios between C. zeina isolates from commercial farms and small holder farms.
I obtained a BSc degree in Biotechnology and a BSc (Hons) degree in Plant Science from the University of Pretoria. My Honours research project involved the expression profiling a candidate grey leaf spot (GLS) defence response gene in maize.
My Journal Articles
Export to RIS
Publication
Nsibo DL, Barnes I, Kunene NT, Berger DK. (2019) Influence of farming practices on the population genetics of the maize pathogen Cercospora zeina in South Africa. Fungal Genetics and Biology 125:36-44. 10.1016/j.fgb.2019.01.005

Muller MF, Barnes I, Kunene NT, Crampton BG, Bluhm B, Phillips S, Olivier NA, Berger DK. (2016) Cercospora zeina from maize in South Africa exhibits high genetic diversity and lack of regional population differentiation. Phytopathology 106(10):1194-1205. 10.1094/PHYTO-02-16-0084-FI