Ms Melissa Joubert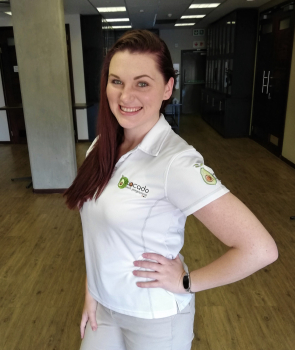 PhD student
Department
FABI
This email address is being protected from spambots. You need JavaScript enabled to view it.
Member of:
My Supervisor/s
I am a doctoral candidate in the field of Microbiology, and I have been a member of FABI since 2016. I am currently part of the Avocado Research Programme (previously the Fruit Tree Biotechnology Programme), studying under the supervision of Professor Noëlani van den Berg and Dr. Velushka Swart.
I received my MSc. in Microbiology in 2020, as a member of the same research group. My Master's thesis was entitled "Identification and manual annotation of RxLR effector genes in Phytophthora cinnamomi". This research project was focused on identifying candidate RxLR effector genes from the P. cinnamomi genome, and specifically analysed those genes which were expressed during avocado infection. The results of this study highlighted several candidate RxLRs with putative virulence roles during infection of a susceptible avocado rootstock, paving the way for further research into these notable molecular weapons used by P. cinnamomi.
Currently I am working on my PhD. project entitled "Investigating molecular mechanisms for disease caused by Avocado sunblotch viroid (ASBVd)". This study aims to determine putative molecular mechanisms used by ASBVd to infect avocado trees. We are looking into ways that the viroid causes symptoms (and ultimately, disease) in avocado fruiting cultivars by investigating host responses to ASBVd infection.
My Journal Articles
Export to RIS