Dr Velushka Swart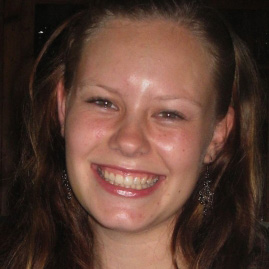 Lecturer
Department
Plant and Soil Sciences
This email address is being protected from spambots. You need JavaScript enabled to view it.
Member of:
Research Profiles
My Students
Doctoral Students
Masters Students
I am a principal investigator in the Hans Merensky Chair in Avocado Research. My research focuses mainly on unravelling avocado defense against a range of established and emerging pathogens. During my post-doctoral research I studied the role of callose deposition in avocado as a defense mechanism against the root rot pathogen, Phytophthora cinnamomi which has contributed to the development of a callose quantification assay - an important tool that can be utilised in avocado rootstock screening programmes.
My other research activities include to the development of tools to study avocado-pathogen interactions, namely the establishment of a model tobacco system to perform preliminary functional characterisation of putative avocado defense genes. The extensive occurrence of white root rot (caused by the fungal root pathogen Roselinia necatrix) in commercial avocado orchards has prompted a project focused on early detection via remote sensing. I am currently also involved a field trial assessing the efficacy of fungicides and potential biocontrol agents against Roselinia necatrix in avocado orchards.
My Journal Articles
Export to RIS
Publication
Joubert M, van den Berg N, Theron J, Swart V. (2024) Global transcriptomic analysis in avocado nursery trees reveals differential gene expression during asymptomatic infection by avocado sunblotch viroid (ASBVd). Virus Research 339:199263. 10.1016/j.virusres.2023.199263.

Anbu SP, Swart V, van den Berg N. (2023) Unmasking the invaders: NLR-mal function in plant defense. Frontiers in Plant Science 14:1307294. 10.3389/fpls.2023.1307294

Joubert M, van den Berg N, Theron J, Swart V. (2022) Transcriptomics Advancement in the Complex Response of Plants to Viroid Infection. International Journal of Molecular Sciences 23(7677) 10.3390/ijms23147677

Fick A, Swart V, Van den Berg N. (2022) The ups and downs of plant NLR expression during pathogen infection. Frontiers in Plant Science 13:921148. 10.3389/fpls.2022.921148

Midgley KA, van den Berg N, Swart V. (2022) Unraveling plant cell death during Phytophthora Infection. Microorganisms 10(6) 10.3390/microorganisms10061139

Fick A, Swart V, Backer R, Bombarely A, Engelbrecht J, van den Berg N. (2022) Partially Resistant Avocado Rootstock Dusa® Shows Prolonged Upregulation of Nucleotide Binding-Leucine Rich Repeat Genes in Response to Phytophthora cinnamomi Infection. Frontiers in Plant Science 13:793644. 10.3389/fpls.2022.793644

Magagula P, Taylor N, Swart V, Van den Berg N. (2021) Efficacy of Potential Control Agents Against Rosellinia necatrix and Their Physiological Impact on Avocado. Plant Disease 105(11):PDIS-08. 10.1094/PDIS-08-20-1751-RE

Van den Berg N, Swart V, Backer R, Fick A, Wienk R, Engelbrecht J, Prabhu S. (2021) Advances in understanding defense mechanisms in Persea americana against Phytophthora cinnamomi. Frontiers in Plant Science 12:123. 10.3389/fpls.2021.636339

Welgemoed T, Pierneef R, Sterck L, Van de Peer Y, Swart V, Scheepers KD, Berger DK. (2020) De novo assembly of transcriptomes from a B73 maize line introgressed with a QTL for resistance to gray leaf spot disease reveals a candidate allele of a lectin receptor-like kinase. Frontiers in Plant Science http://bit.ly/2SmKPmT

van den Berg N, Mohamed W, Olivier NA, Swart V, Crampton B. (2018) Transcriptome analysis of an incompatible Persea americana-Phytophthora cinnamomi interaction reveals the involvement of SA- and JA-pathways in a successful defense response. PLoS ONE 13(10):e0205705. 10.1371/journal.pone.0205705

Wingfield BD, Berger DK, Steenkamp ET, Lim H-J, Duong TA, Bluhm BH, De Beer ZW, De Vos L, Fourie G, Naidoo K, Olivier NA, Lin Y, Van der Peer Y, Joubert F, Crampton BG, Swart V, Soal N, Tatham C, Van der Nest MA, Van der Merwe NA, Van Wyk S, Wilken PM, Wingfield MJ. (2017) IMA Genome-F 8 Draft genome of Cercospora zeina, Fusarium pininemorale, Hawksworthiomyces lignivorus, Huntiella decipiens and Ophiostoma ips. IMA Fungus 8 (2):385‑396. 10.5598/imafungus.2017.08.02.10

Swart V, Crampton BG, Ridenour JB, Bluhm BH, Olivier NA, Meyer JJM, Berger DK. (2017) Complementation of CTB7 in the maize pathogen Cercospora zeina overcomes the lack of in vitro cercosporin production. Molecular Plant-Microbe Interactions 30(9):710-724. 10.1094/MPMI-03-17-0054-R