Ms Jade Ashmore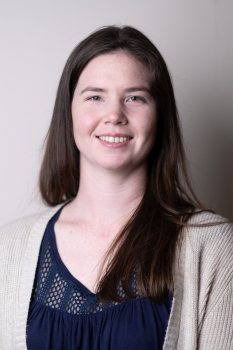 MSc student
Department
Zoology and Entomology
This email address is being protected from spambots. You need JavaScript enabled to view it.
Member of:
My Supervisor/s
For my undergraduate studies I completed a BSc Biotechnology degree at the University of Pretoria. My postgraduate studies began with a BSc (Hons) Genetics at the University of Pretoria. For my honors I investigated the effects of fires on the structure of topsoil bacterial communities in the grasslands of the Savanah.
During my MSc I will be developing a CRISPR/Cas9 gene editing system for use in the Eucalyptus pest Gonipterus sp.n.2. under the supervision of Dr. Dittrich-Schröder in the Forestry, Biotechnology and Agricultural Institute (FABI) at the University of Pretoria.
The Eucalyptus snout beetle (Gonipterus) is native to Australia and reduces the growth of Eucalyptus species in global plantations by consuming young leaves and diminishing the plants photosynthetic capabilities. Since its discovery, forestry industries and different research bodies have endeavored to suppress Gonipterus populations through chemical and biological control methods with varying success. In 2012, researchers employed molecular techniques to assist in clarifying the taxonomic status of the genus. The 2012 study revealed that Gonipterus species had been largely misidentified. The presence of the number of different Gonipterus species could in part explain the lack of success of the biological control agent. Alternative methods are needed. By developing a control system, using CRISPR/Cas9, which targets sex-determination genes, there is potential to control this pest.