Ms Luki-Marie Scheepers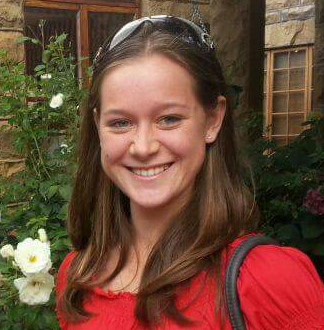 MSc student
Department
FABI
This email address is being protected from spambots. You need JavaScript enabled to view it.
Research Profiles
My Supervisor/s
I graduated with a Biochemistry degree in 2017 at the University of Pretoria, and completed my Honours in Chemistry in 2018 at the same institution. It was in this time that I was exposed to the world of chromatography and structural elucidation of plant-extracted compounds that brought me closer to separation and structure determining techniques in gaseous state. I am currently pursuing my PhD in Chemical Ecology. 
My MSc research was aimed toward finding, or validating pheromones from insect-derived headspace samples, specifically for the Eucalyptus snout beetle, Gonipterus sp. 2 (Curculionidae), and the Pine Emperor moth, Nudaurelia clarki (Saturniidae). This was achieved with laboratory methods including GC- EAD (Gas Chromatography and Electroantennography), GC-MS and micro-derivatization techniques. The pheromone of N. clarki was previously identified from N. cytherea - a species known to occur in the Cape. Thus, my research was focused on validating the usability of the same pheromone for N. clarki in field trials. 
I am currently pursuing a PhD in Chemical Ecology. This study will build on the foundational work from my MSc for the Gonipterus sp. 2 and N. clarki, and will broaden the focus to include a few other economically important South African plantation pests. The aim of this study is to identify attraction pheromones for the respective new species, and to validate the usability of these pheromone blends in field trials. The study aims to ultimately identify species-specific pheromone tools for integrative pest management tactics for the chosen pest species in South Africa.
Other Interests
Even though my MSc is focused on the chemistry part of the ecological importance of pheromones from Gonipterus beetles, I have always loved biological systems. Human cell biology holds a special place in my heart, and I hope to encounter some research in this field in the future.
My interests in fields other than academics, include playing the violin and cello. I have been part of the Symphony Orchestra of the University of Pretoria since 2015.
---
My Galeries
News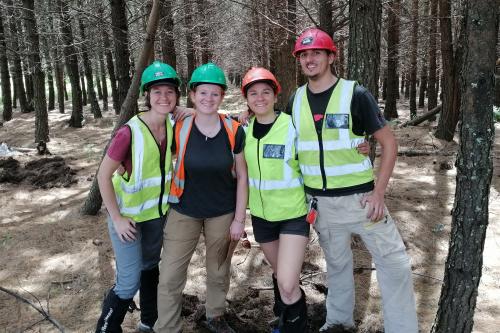 Moth pheromone trial in Underberg, KZN
Professor Jeremy Allison (Extraordinary Professor in FABI at UP) joined Luki-Marie Scheepers, Josephine Queffelec, Elisa Pal and Quentin Guignard on a field trip to Underberg, near the Drakensberg from 2-4 March.