Prof Jeremy Allison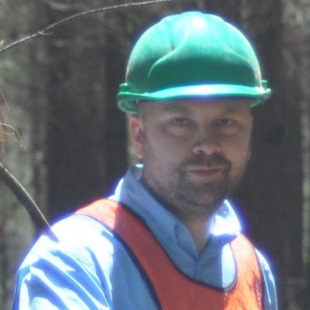 Extra-ordinary Professor
Department
FABI
This email address is being protected from spambots. You need JavaScript enabled to view it.
Member of:
Research Profiles
My Links
Prof. Allison's research is focused on developing an understanding of chemical ecology to improve integrated pest management of insects affecting forests; and in the long term, to develop a more complete understanding of the role of chemical signals and cues in natural forest systems and the evolutionary forces shaping the chemical ecology of forest insects.

Most forest insects use chemical cues and signals to locate resources (e.g., host trees, mates). As a result, these chemical cues and signals play critical roles mediating host and mate location and have immense potential for use in the development of management tactics for native and invasive forest pests.

Prof. Jeremy Allison has been a research scientist with the Canadian Forest Service Pest Ecology and Management team in Sault Ste. Marie since December 2011, and also has an adjunct Assistant Professor position at the University of Toronto.
Researchgate and Google Scholar profile links are in the left panel.
My Journal Articles
Export to RIS
Publication
Haavik LJ, Slippers B, Hurley BP, Dodds KJ, Scarr T, Turgeon JJ, Allison JD. (2019) Influence of the community of associates on Sirex noctilio brood production is contextual. Ecological Entomology 10.1111/een.12810

Haavik LJ, Hurley BP, Allison JD. (2019) Effect of Sirex noctilio (Hymenoptera: Siricidae) attack density on Pinus sylvestris (Pinaceae) survival. Canadian Entomologist 10.4039/tce.2019.12

Haavik LJ, Dodds KJ, Allison JD. (2018) Sirex noctilio (Hymenoptera: Siricidae) in Ontario (Canada) pine forests: observations over five years. The Canadian Entomologist 150(1):347-360. 10.4039/tce.2018.18

Batista ESP, Redak RA, Busoli AC, Camargo MB, Allison JD. (2018) Trapping for Sirex Woodwasp in Brazilian Pine Plantations: Lure, Trap Type and Height of Deployment. Journal of Insect Behavior 31(2):210-221. 10.1007/s10905-018-9674-0