Mr Harm Barten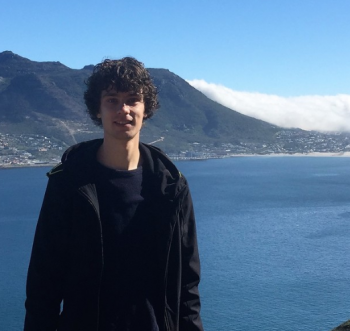 PhD student
Department
Zoology and Entomology
This email address is being protected from spambots. You need JavaScript enabled to view it.
Member of:
My Supervisor/s
I did my BSc and MSc at Wageningen University in The Netherlands where I studied Biology with a specialization in biological control of insects. In the bachelor I took part in the minor Ecology and Biological Control of Insects and during my master thesis I worked on geotaxis in the two-spot ladybird beetle, a natural enemy of aphids on lime trees. Besides that I did an internship at the North West University in Potchefstroom, where I studied the effect of host size on the development of a parasitoid of stemborers in maize.
To continue my career as an entomologist I started with a PhD at the University of Pretoria where I will be working on biological control of Gonipterus sp.2, a pest on Eucalyptus. To control this pest a parasitoid, Anaphes nitens, was imported from Australia and released in South Africa back in 1926. Although this introduction is generally seen as an example of successful classical biological control, the pest still remains of importance for the forestry industry.
During my studies I will be comparing genetic population structure of A. nitens in South Africa and Australia. Depending on the outcome of this study I also plan to compare several phenotypic characteristics between South African and Australian populations.