Ms Ginna M. Granados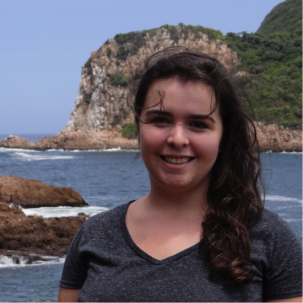 PhD student
Department
Biochemistry, Genetics and Microbiology
This email address is being protected from spambots. You need JavaScript enabled to view it.
Research Profiles
My Supervisor/s
Primary Supervisor
Irene Barnes

Co Supervisor
Carlos A. Rodas
Michael J. Wingfield
My name is Ginna Granados. I obtained my BSc (Hons) degrees in Industrial Microbiology and Agricultural and Veterinary Microbiology, both in Pontificia Universidad Javeriana from Bogotá, Colombia (South America). My interest for research, Entomology and Plant Pathology began during my studies and they kept increasing over time.
Before I joined FABI, I was working with Dr. Carlos Rodas in the Forest Health Protection Program of SmurfitKappa, which encourage me to continue my studies as a MSc student. Currently, my research is focused on two important pathogens of tremendous concern in Colombia, one of them is the worldwide known Eucalyptus rust, Austropuccinia psidii. The second pathogen (or pathogens) are endophytes found in the Melastomataceae family. These plants are commonly found alongside commercial Eucalyptus plantations, we want to understand if these endophytes belonging to the Cryphonectriaceae family represent a threat to Eucalyptus plantations.
We will be a step closer to understand the origin of these diseases in Colombia and also contribute to the worldwide knowledge of this fungi.
My Journal Articles
Export to RIS
Publication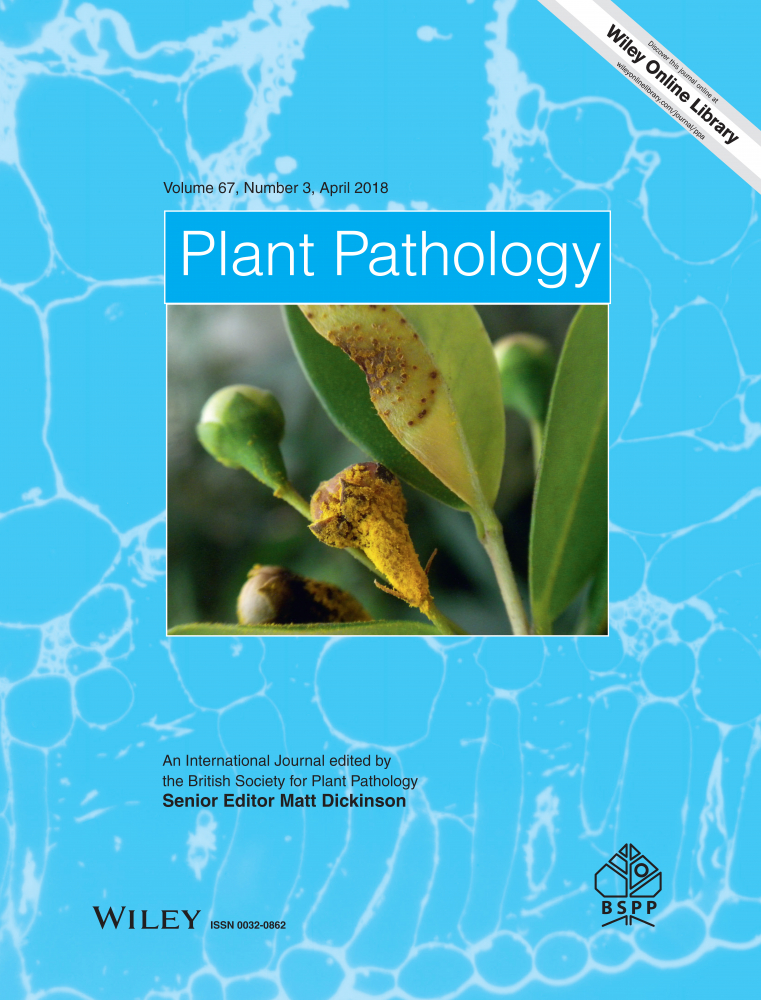 McTaggart AR, Shuey LS, Granados GM, du Plessis E, Fraser S, Barnes I, Naidoo S, Wingfield MJ, Roux J. (2018) Evidence that Austropuccinia psidii may complete its sexual life cycle on Myrtaceae. Plant Pathology 67:729-734. 10.1111/ppa.12763

Rodas CA, Hurley BP, Bolaños MD, Granados GM, Wingfield MJ. (2018) Biology of Litosermyle ocanae in Colombian Pinus patula plantations. Southern Forests 10.2989/20702620.2017.1334175

du Plessis E, McTaggart AR, Granados GM, Wingfield MJ, Roux J, Pegg GS, Makinson J, Purcell M, Ali M. (2017) First report of myrtle rust caused by Austropuccinia psidi on Rhodomyrtus tomentosa (Myrtaceae) from Singapore. Plant Disease 101(9):1676. 10.1094/PDIS-04-17-0530-PDN

Granados GM, McTaggart AR, Barnes I, Rodas CA, Roux J, Wingfield MJ. (2017) The pandemic biotype of Austropuccinia psidii discovered in South America. Australasian Plant Pathology 46(3):267-275. 10.1007/s13313-017-0488-x

Roux J, Granados GM, Shuey L, Barnes I, Wingfield MJ, McTaggart AR. (2016) A unique genotype of the rust pathogen, Puccinia psidii, on Myrtaceae in South Africa. Australasian Plant Pathology 45:645-652. 10.1007/s13313-016-0447-y

McTaggart AR, Roux J, Granados GM, Gafur A, Tarrigan M, Santhakumar P, Wingfield MJ. (2016) Rust (Puccinia psidii) recorded in Indonesia poses a threat to forests and forestry in South-East Asia. Australasian Plant Pathology 45(1):83-89. 10.1007/s13313-015-0386-z

Rodas CA, Wingfield MJ, Granados GM, Barnes I. (2016) Dothistroma Needle Blight: an emerging epidemic caused by Dothistroma septosporum in Colombia. Plant Pathology 65(1):53-63. 10.1111/ppa.12389

Rodas CA, Roux J, Maier W, Granados GM, Bolaños MD, McTaggart AR, Wingfield MJ. (2015) First report of Puccinia psidii on Corymbia citriodora and Eucalyptus in Colombia. Forest Pathology 45(6):534–536. 10.1111/efp.12223

Rodas CA, Serna R, Bolaños MD, Granados GM, Wingfield MJ, Hurley BP. (2015) Biology, incidence and host susceptibility of Pineus boerneri (Hemiptera: Adelgidae) in Colombian pine plantations. Southern Forests 77:165-171. 10.2989/20702620.2014.1001662

Rodas CA, Serna R, Hurley BP, Bolaños MD, Granados GM, Wingfield MJ. (2014) Three new and important insect pests recorded for the first time in Colombian plantations. Southern Forests: a Journal of Forest Science 76(4):245-252. 10.2989/20702620.2014.965983