Ms Caitlin Gevers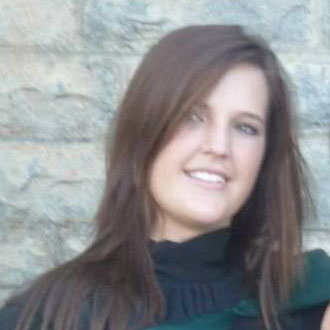 PhD student
Department
Zoology and Entomology
This email address is being protected from spambots. You need JavaScript enabled to view it.
My Supervisor/s
I am currently completing my PhD (Entomology) at FABI and the department of Zoology and Entomology at the University of Pretoria.
I completed a BSc (Entomology) at Rhodes University, Grahamstown. Thereafter I completed my MSc at FABI and the department of Zoology and Entomology, University of Pretoria. My research focused on the distribution, diversity and prevalence of two genetically distinct lineages of the minute gall wasp and pest on Eucalyptus, Leptocybe invasa (Hymenoptera: Eulophidae). This wasp induces galls on a variety of Eucalyptus species and has become a serious economic threat to Eucalyptus plantations worldwide. The distribution and prevalence of two biological control agents and parasitoids of L. invasa (Selitrichodes neseri (Hymenoptera: Eulophidae) and Ophelimus maskelli(Hymenoptera: Eulophidae)). Furthermore, two Megastigmus species (M. zebrinus and M. pretorianensis) (Hymenoptera: Toryimidae). The roles these wasps adopt with each other were researched through dissections and the use of species specific primers/restriction enzymes. 
Current research
My PhD will expand on my MSc. This includes a national monitoring scheme of over 5 years worth of data. The establishment of isolated cultures of two cryptic species belonging to the genus Leptocybe. The investigation of potential hybridization between these two cryptic species. Furthermore, the exploration into host specify of the gall community that surrounds these gall forming wasps.
---
My Galeries
My Journal Articles
Export to RIS
Publication
Gevers CR, Dittrich-Schroder D, Slippers B, Hurley BP. (2020) Interactions between hymenopteran species associated with gall-forming wasps: the Leptocybe invasa community as a case study. Agricultural and Forest Entomology 10.1111/afe.12413

Bush SJ, Dittrich-Schröder D, Neser S, Gevers C, Baffoe KO, Slippers B, Hurley BP. (2018) First record of Quadristichus mendeli, a parasitoid of Leptocybe invasa, in South Africa. Southern Forests 10.2989/20702620.2017.1318347