Ms Taponeswa Tasiya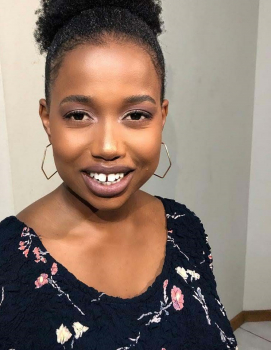 MSc student
Department
FABI
This email address is being protected from spambots. You need JavaScript enabled to view it.
My Supervisor/s
I am an Msc student in Microbiology at the University of Pretoria. I completed both my undergraduate and Bachelor of Science with Honours in Microbiology in the years 2018 and 2019, respectively.
My research focuses on the taxonomy and diversity of Bradyrhizobium in invasive Acacia spp. This is of particular importance as the nitrogen fixing symbiont is thought to contribute to the invasion success of Acacia spp.
My Galeries
News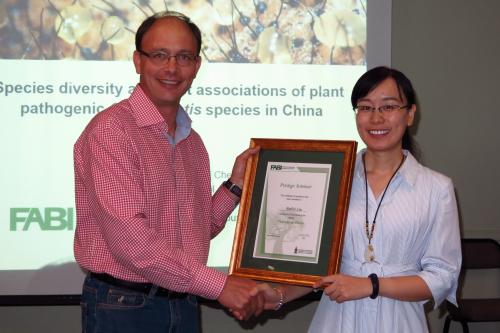 FABIans celebrate two prestige seminars in as many days
FeiFei Liu successfully defended her PhD thesis on 29 January, becoming the second FABIan this year to earn the title "Dr". This after she presented her prestige seminar, titled "Species diversity and host associations of plant pathogenic Ceratocystis species in China".
My Journal Articles
Export to RIS
Publication
Avontuur JR, Palmer M, Beukes CW, Wai YC, Tasiya T, van Zyl E, Coetzee MPA, Stepkowski T, Venter SN, Steenkamp ET. (2022) Bradyrhizobium altum sp. nov., Bradyrhizobium oropedii sp. nov. and Bradyrhizobium acaciae sp. nov. from South Africa show locally restricted and pantropical nodA phylogeographic patterns. Molecular Phylogenetics and Evolution 167 10.1016/j.ympev.2021.107338