Ms Khumbuzile Bophela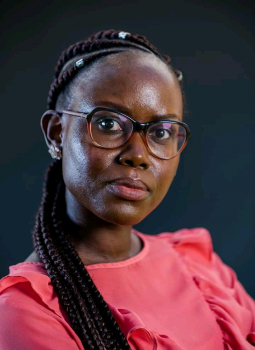 PhD student
Department
Biochemistry, Genetics and Microbiology
This email address is being protected from spambots. You need JavaScript enabled to view it.
Member of:
Research Profiles
My Supervisor/s
Primary Supervisor
Teresa Coutinho

Co Supervisor
Carolee Bull
Yolanda Petersen
My Links
I started my academic career at the University of Pretoria studying towards a BSc in Microbiology. I obtained my BSc Hons degree in Microbiology, in which the project focused on the identification of nodule-forming endophytes found within Pavetta species.
I successfully completed an MSc degree in Microbiology with a research focus on identifying bacterial species associated with blight and dieback in Eucalyptus hosts using a multilocus sequence analysis approach. 
For my PhD project, I will be looking at the effect of environmental and biological stresses and the role these play in predisposing stone fruit trees (plum trees are the chosen hosts) to invasion by Pseudomonas syringae,  pathovars morsprunorum and syringae, known to cause bacterial canker on stone fruit trees.
My research interests are generally in the biology of bacteria and how they interact with their hosts, as single entities or in a community-based structure. But to be more specific, I am a molecular plant pathologist in training with a keen interest in bioinformatics and how we can apply it to the field of plant pathology.
My Journal Articles
Export to RIS