Ms Melissa Reynolds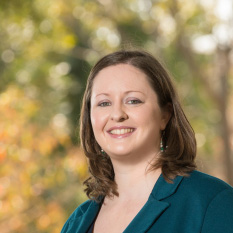 DNA Fingerprinting Platform Manager

Department

Biochemistry, Genetics and Microbiology

Biosketch
Short CV

This email address is being protected from spambots. You need JavaScript enabled to view it.
Member of:
After completing a BSc (Hons) Genetics degree at the University of Pretoria I joined the Forest Molecular Genetics (FMG) Programme to work in the DNA fingerprinting platform. We work alongside our industry partners with the aim of complementing tree improvement research by providing a high-throughput DNA fingerprinting service for commercially grown eucalypt and pine species in South Africa. I have been a part of this team since 2008 and took up my current role as the manager in 2012.
In 2017, I completed a part-time MSc degree at the University of Pretoria which focused on applying SNP markers to construct genetic linkage maps and to gain a better understanding of genetic diversity in cassava (Manihot esculenta). A key output of my MSc was the development of a molecular breeding tool for routine genotyping of cassava germplasm for breeding purposes and to better manage the conservation of cassava genetic resources in germplasm collections.
I am also currently involved in the ICFR's Gene Conservation working group and I am the project co-ordinator for the Genome Diversity Atlas Project at FMG. Through this project we aim to investigate genetic diversity and population substructure in the natural species range of various eucalypt and pine species of interest to the South African forestry industry. The information gained through this project can be applied to develop molecular marker tools for tree improvement and will form the basis for future expansion into the exciting field of landscape genomics.
My Journal Articles
Export to RIS
Publication
Candotti J, Christie N, Ployet R, Mostert-O'Neill MM, Reynolds SM, Neves LG, Naidoo S, Mizrachi E, Duong TA, Myburg AA. (2022) Haplotype mining panel for genetic dissection and breeding in Eucalyptus. The Plant Journal 10.1111/tpj.16026

Jackson C, Christie N, Reynolds SM, Marais GC, Tii-kuzu Y, Caballero M, Kampman T, Visser EA, Naidoo S, Kain D, Whetten RW, Isik F, Wegrzyn J, Hodge GR, Acosta JJ, Myburg AA. (2021) A genome- wide SNP genotyping resource for tropical pine tree species. Molecular Ecology Resources 10.1111/1755-0998.13484

Mostert-O'Neill MM, Reynolds SM, Acosta JJ, Lee DJ, Borevitz JO, Myburg AA. (2020) Genomic evidence of introgression and adaptation in a model subtropical tree species, Eucalyptus grandis. Molecular Ecology 00(00):1-14. 10.1111/mec.15615

Mphahlele MM, Isik F, Mostert-O'Neill MM, Reynolds SM, Hodge GR, Myburg AA. (2020) Expected benefits of genomic selection for growth and wood quality traits in Eucalyptus grandis. Tree Genetics & Genomes 16(49) 10.1007/s11295-020-01443-1