Ms Melissa Reynolds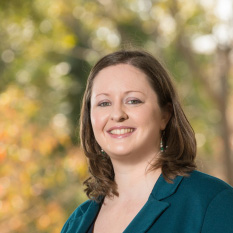 DNA Fingerprinting Team Manager
Department
Genetics
This email address is being protected from spambots. You need JavaScript enabled to view it.
Member of:
I completed my BSc (Human Genetics) at the University of Pretoria in 2006 and went on to do my BSc (hons) Genetics under the supervision of Prof Jaco Greeff, where I investigated the factors affecting fecundity in the early Afrikaner population.
In 2008 I joined the Forest Molecular Genetics Programme as a research assistant for the DNA fingerprinting platform. This facility provides a high-throughput microsatellite fingerprinting service for most Pinus and Eucalyptus species grown commercially in South Africa, and is aimed at complementing tree improvement research. Analyses include individual identification, clonal verification, parentage analysis and species discrimination. I have also been involved in establishing and running the Illumina BeadXpress® SNP genotyping facility, which is a platform for medium-throughput SNP genotyping using VeraCode® GoldenGate genotyping technology.
Currently, I am the manager of the DNA fingerprinting platform which consists of a team of four research technicians and geneticists. In addition, I am in the final year of my MSc focusing on whole-genome SNP diversity in cassava (Manihot esculenta) under the supervision of Prof Zander Myburg.