Dr Eshchar Mizrachi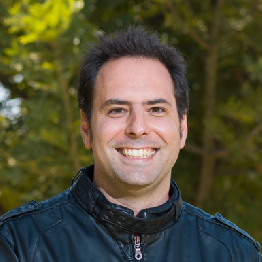 Senior Lecturer
Department
Genetics
This email address is being protected from spambots. You need JavaScript enabled to view it.
Member of:
Research Profiles
My Students
Doctoral Students
Masters Students
Research Interests
My research focus deals with understanding the molecular biology of polysaccharide metabolism, especially cellulose and xylan, during wood formation in Eucalyptus trees. Cellulose is an important raw material for many current commercial high-end value derivatives, and tree species such as Eucalyptus are an important source of cellulose worldwide. The forestry industry is also becoming an important potential resource for renewable bioenergy. A greater understanding of carbon metabolic flux and utilization in secondary cell wall biosynthesis in plants is key to developing successful biotechnology solutions in the future to trees and other biomass-related crops.
The research primarily focuses on constructing a model of the regulatory network (genes, proteins and pathways) that play a role in influencing the partitioning of carbon, and the deposition of cellulose and xylan in wood, and identifying candidate pathways or processes for biotechnological improvement of trees (applied via breeding using molecular selection tools, or genetic modification). Applying transcriptome sequencing and quantitative metabolomics at the population level in conjunction with population-wide phenotypic screening is enabling a systems genetics reconstruction of factors regulating and influencing commercially important wood traits. 
I am also very interested in the evolution of land plants, pertaining especially to vasculature and secondary cell wall deposition, as well as synthetic biology and its potential for novel applications in crop biotechnology.  
My Journal Articles
Export to RIS
Publication
Botha J, Mizrachi E, Myburg AA, Cowan DA. (2018) Carbohydrate active enzyme domains from extreme thermophiles: components of a modular toolbox for lignocellulose degradation. Extremophiles 10.1007/s00792-017-0974-7

Mir BA, Myburg AA, Mizrachi E, Cowan DA. (2017) In planta expression of hyperthermophilic enzymes as a strategy for accelerated lignocellulosic digestion. Scientific Reports 7(1):11462. 10.1038/s41598-017-11026-1

Roodt D, Lohaus R, Sterck L, Swanepoel RL, Van de Peer Y, Mizrachi E. (2017) Evidence for an ancient whole genome duplication in the cycad lineage. PLOS ONE 12(9):e0184454. 10.1371/journal.pone.0184454

Hussey SG, Loots MT, van der Merwe K, Mizrachi E, Myburg AA. (2017) Integrated analysis and transcript abundance modelling of H3K4me3 and H3K27me3 in developing secondary xylem. Scientific Reports 7:3370. 10.1038/s41598-017-03665-1

Van de Peer Y, Mizrachi E, Marchal K. (2017) The evolutionary significance of polyploidy. Nature Reviews Genetics 18:411-424. 10.1038/nrg.2017.26

Mizrachi E, Verbeke L, Christie N, Fierro AC, Mansfield SD, Davis MF, Gjersing E, Tuskan GA, Van Montagu M, Van de Peer Y, Marchal K, Myburg AA. (2017) Network-based integration of systems genetics data reveals pathways associated with lignocellulosic biomass accumulation and processing. PNAS 114(5):1195-1200. 10.1073/pnas.1620119114

Davin N, Edger PP, Hefer CA, Mizrachi E, Schuetz M, Smets E, Myburg AA, Douglas CJ, Schranz ME, Lens F. (2016) Functional network analysis of genes differentially expressed during xylogenesis in soc1ful woody Arabidopsis plants. The Plant Journal 86(5):376-390. 10.1111/tpj.13157

Mewalal R, Mizrachi E, Coetzee B, Mansfield SD, Myburg AA. (2016) The Arabidopsis Domain of Unknown Function 1218 (DUF1218) Containing Proteins, MODIFYING WALL LIGNIN-1 and 2 (At1g31720/MWL-1 and At4g19370/MWL-2) Function Redundantly to Alter Secondary Cell Wall Lignin Content. PLoS ONE 11(3):e0150254. 10.1371/journal.pone.0150254

Mizrachi E, Myburg AA. (2016) Systems genetics of wood formation. Current Opinion in Plant Biology 30:94-100. 10.1016/j.pbi.2016.02.007

Vanneste K, Sterck L, Myburg AA, van de Peer Y, Mizrachi E. (2015) Horsetails are ancient polyploids: Evidence from Equisetum giganteum. The Plant Cell 27(6):1567-1578. 10.​1105/​tpc.​15.​00157

Pinard DS, Mizrachi E, Hefer C, Kersting AR, Joubert F, Douglas C, Mansfield SD, Myburg AA. (2015) Comparative analysis of plant carbohydrate active enZymes and their role in xylogenesis. BMC Genomics 16:402. 10.1186/s12864-015-1571-8

Hussey SG, Mizrachi E, Groover A, Berger DK, Myburg AA. (2015) Genome-wide mapping of histone H3 lysine 4 trimethylation in Eucalyptus grandis developing xylem. BMC Plant Biology 15:117. 10.1186/s12870-015-0499-0

Hefer CA, Mizrachi E, Myburg AA, Douglas CJ, Mansfield SD. (2015) Comparative interrogation of the developing xylem transcriptomes of two wood‐forming species: Populus trichocarpa and Eucalyptus grandis. New Phytologist 204(6):1391-1405. 10.1111/nph.13277

Kersting AR, Mizrachi E, Bornberg-Bauer E, Myburg AA. (2014) Protein domain evolution is associated with reproductive diversification and adaptive radiation in the genus Eucalyptus. New Phytologist 204(6):1328-1336. 10.1111/nph.13211

Mizrachi E, Maloney VJ, Silberbauer J, Hefer CA, Berger DK, Mansfield SD, Myburg AA. (2014) Investigating the molecular underpinnings underlying morphology and changes in carbon partitioning during tension wood formation in Eucalyptus. New Phytologist 204(6):1351-1363. 10.1111/nph.13152

Myburg AA, Grattapaglia D, Tuskan GA, Hellsten U, Hayes RD, Grimwood J, Jenkins J, Lindquist E, Tice H, Bauer D, Goodstein DM, Dubchak I, Poliakov A, Mizrachi E, Kullan ARK, Hussey SG, Pinard D, Van der Merwe K, Singh P, et al. (2014) The genome of Eucalyptus grandis. Nature 510:356-362. 10.1038/nature13308

Mir BA, Mewalal R, Mizrachi E, Myburg AA, Cowan DA. (2014) Recombinant hyperthermophilic enzyme expression in plants: a novel approach for lignocellulose digestion. Trends in Biotechnology 32(5):281–289. 10.1016/j.tibtech.2014.03.003

Mewalal R, Mizrachi E, Mansfield S, Myburg AA. (2014) Cell Wall-Related Proteins of Unknown Function: Missing Links in Plant Cell Wall Development. Plant and Cell Physiology 55 (6):1031-1043. 10.1093/pcp/pcu050

Hussey SG, Mizrachi E, Creux NM, Myburg AA. (2013) Navigating the transcriptional roadmap regulating plant secondary cell wall deposition. Frontiers in Plant Science 4(325):1-21. 10.3389/fpls.2013.00325

Mizrachi E, Mansfield SD, Myburg AA. (2012) Cellulose factories: advancing bioenergy production from forest trees. New Phytologist 194(1):54-62.

Hefer CA, Van der Merwe K, Mizrachi E, Myburg AA. (2012) The Eucalyptus Genome Integrative Explorer (EucGenIE, http://eucgenie.org/).

Hussey SG, Mizrachi E, Spokevicius AV, Bossinger G, Berger DK. (2011) SND2, a NAC transcription factor gene, regulates genes involved in secondary cell wall development in Arabidopsis fibres and increases fibre cell area in Eucalyptus. BMC Plant Biology 11:173. 10.1186/1471-2229-11-173

Hussey S, Mizrachi E, Berger D, Myburg AA. (2011) The role of SND2 in the regulation of Arabidopsis fibre secondary cell wall formation. BMC Proceedings 5(7):P114. 10.1186/1753-6561-5-S7-P114

Mizrachi E, Hefer CA, Ranik M, Joubert F, Myburg AA. (2010) De novo assembled expressed gene catalog of a fast-growing Eucalyptus tree produced by Illumina mRNA-Seq. BMC Genomics 11:681. 10.1186/1471-2164-11-681