Ms Tanya Welgemoed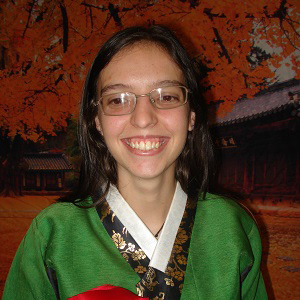 PhD student
Department
FABI
This email address is being protected from spambots. You need JavaScript enabled to view it.
Member of:
Research Profiles
My Supervisor/s
I graduated with a BSc Biotechnology degree focusing on plant genetics at the University of Pretoria in 2015. I then also completed my Biotechnology Honours degree and Bioinformatics Masters degree at the University of Pretoria (2018).
Currently I am registered as a PhD student in Bioinformatics with a research project in the Molecular Plant-Pathogen Interactions (MPPI) research group in the Forestry and Agricultural Biotechnology Institute (FABI) at the University of Pretoria.
My research project is to identify the genomic architecture and selection in Cercospora zeina pathogenicity genes, which is a pathogenic fungus that causes the economically important maize disease, grey leaf spot. Our group has a collection of hundreds of C. zeina isolates from across Africa and this will give us a broad view of the effectors and selective pressure present in Africa.
At end of 2019 I had to opportunity to visit Prof Eva Stukenbrocks lab at Christian-­Albrechts University of Kiel for training in population genetics analyses.
My Journal Articles
Export to RIS
Publication
Welgemoed T, Duong TA, Barnes I, Stukenbrock EH, Berger DK. (2023) Population genomic analyses suggest recent dispersal events of the pathogen Cercospora zeina into East and Southern African maize cropping systems. G3 Genes|Genomes|Genetics 10.1093/g3journal/jkad214

Wingfield BD, Berger DK, Coetzee MPA, Duong TA, Martin A, Pham NQ, Van den Berg N, Wilken PM, Arun-Chinnappa KS, Barnes I, Buthelezi S, Dahanayaka BA, Durán A, Engelbrecht J, Feurtey A, Fourie A, Fourie G, Hartley J, Kabwe ENK, Maphosa M, Narh Mensah DL, Nsibo DL, Potgieter L, Poudel B, Stukenbrock EH, Thomas C, Vaghefi N, Welgemoed T, Wingfield MJ. (2022) IMA genome‑F17. 13:19. 10.1186/s43008-022-00104-3

Welgemoed T, Pierneef R, Read DA, Schulze SE, Pietersen G, Berger DK. (2020) Next generation sequencing reveals past and current widespread occurrence of maize yellow mosaic virus in South Africa. European Journal of Plant Pathology 158(1):237-249. 10.1007/s10658-020-02070-1

Welgemoed T, Pierneef R, Sterck L, Van de Peer Y, Swart V, Scheepers KD, Berger DK. (2020) De novo assembly of transcriptomes from a B73 maize line introgressed with a QTL for resistance to gray leaf spot disease reveals a candidate allele of a lectin receptor-like kinase. Frontiers in Plant Science http://bit.ly/2SmKPmT

Read DA, Featherstone J, Rees DJG, Thompson GD, Roberts R, Flett BC, Mashingaidze K, Berger DK, Welgemoed T, Pietersen G, Schulze SE, Kiula B, Kullaya A, Mbega E. (2019) First report of maize yellow mosaic virus (MaYMV) on maize (Zea mays) in Tanzania. Journal of Plant Pathology 101:203. 10.1007/s42161-018-0152-5