Mr Nam Pham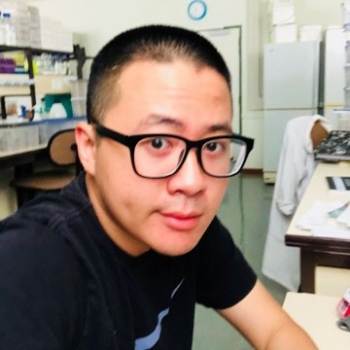 PhD student
Department
FABI
This email address is being protected from spambots. You need JavaScript enabled to view it.
My Supervisor/s
I trained myself at FPRC-VAFS (Forest Protection Research Center – Vietnam Academy of Forest Sciences) during my undergraduate years and I have always nurtured my goal to join the FABI family someday. My dream finally became reality when I have chance to conduct my Msc. Degree in Plant pathology at University of Pretoria starting in January 2016. 
I am currently working on the project about Calonectria species from Vietnam associated with diseases of forest and agricultural trees in plantations and nurseries. Species in genus Calonectria are some of the most important pathogens associated with a wide range of host trees worldwide, however in Vietnam, there was still lack of understanding about this dangerous genus. About 250 isolates had been sampled from different regions of Vietnam from various host trees including Acacia spp., Eucalyptus spp., Camellia spp., Pinus spp., Cinnamomum spp., Castanea spp…. Under the supervision of Prof. Mike Wingfield, Prof. Jolanda Roux, Dr. Irene Barnes and Dr. Shuaifei Chen, my study will provide a clearer insight about the taxonomy and their impacts, which will largely contribute to further studies about Calonectria in Vietnam as well as South-East Asia region in the future.
During my time staying here, I hope I can become the bridge connecting FABI and others researchers from Vietnam for future collaboration.
My Journal Articles
Export to RIS