Mr Nam Pham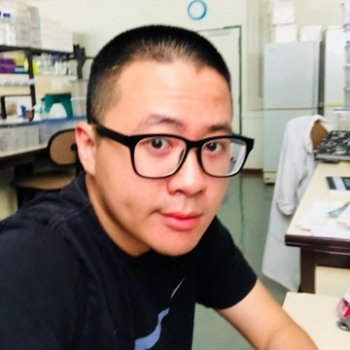 PhD student
Department
FABI
This email address is being protected from spambots. You need JavaScript enabled to view it.
Research Profiles
My Supervisor/s
My Links
---
PHD PROJECT
---
In 2018, I started my PhD in Plant Pathology as a member of RGE-FABI Tree Health Programme (RGE-FABI THP) and Tree Protection Co-operative Programme (TPCP). For my PhD, I am investigating the biotic factors associated with an unknown die-back disease on eucalypts so far called Eucalyptus Little Leaf Syndrome (ELLS) in North Sumatra, Indonesia. This is conducted using the combination of traditional culturing techniques and high-throughput environmental sequencing.
---
MSC PROJECT
---
I first joined FABI family in 2016 as a Master student under the supervision of Prof. Michael J. Wingfield, Prof. Irene Barnes and Prof. ShuaiFei Chen. In 2018, I completed my MSc. in Plant Pathology with the dissertation entitled "New species of Calonectria and Cylindrocladiella from Vietnam, Indonesia and Malaysia".
CTHB Mentorship Programme
2018: van den Berg M (BSc. Plant Science) 
2020: Mokhara B
---
Scientific Conferences
Pham NQ, Barnes I, Muro Abad JI, Duran A, Wingfield MJ (2021) Eucalyptus Scab and Shoot Malformation: An emerging threat to plantation forestry in Southeast Asia. 3rd IUFRO Acacia 2021 Webinar.
Pham NQ, Barnes I, Slippers B, Duran A, Wingfield MJ (2020) Yeast communities associated with a Eucalyptus leaf and shoot disease of unknown aetiology in North Sumatra. MSA 2020: Mycology from the Cloud.
Pham NQ, Marincowitz S, Barnes I, Wingfield MJ (2019) Novel soil-borne Calonectria species from Eucalyptus plantations in Sabah, Malaysia. SASPP, Langebaan, South Africa.
Fourie G, Mufamadi ZC, Smith A, Sonnekus B, Pham NQ, Willis-Boyum A, van den Berg N (2019) Characterisation of the causal agents of Macadamia husk rot in South Africa. SASPP, Langebaan, South Africa.
Pham NQ, Barnes I, Chen SF, Roux J, Pham TQ, Wingfield MJ (2017) Novel Calonectria species from plantation and nursery soils in South-East Asia. IUFRO 125th Anniversary Congress, Freiburg, Germany. 
Dang QN, Pham NQ, Nguyen HM, Pham TQ (2017) First report of Phytophthora cinnamomi on Cinnamomum cassia in Vietnam. 8th Meeting IUFRO Working Party 7.02.09 - Phytophthora in Forests and Natural Ecosystems, Sapa, Vietnam.
---
My Galeries
News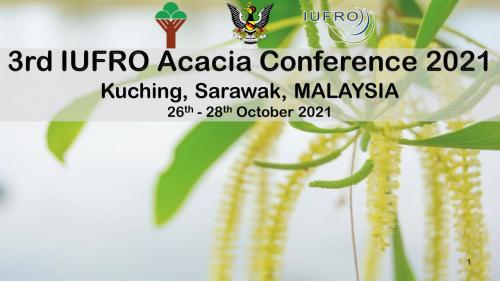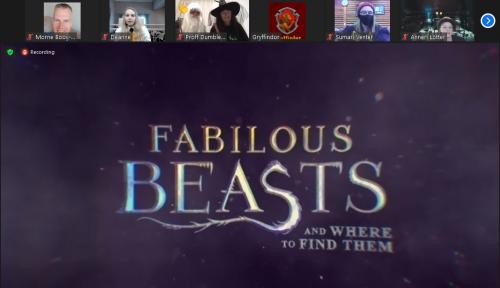 The FABIlous FABwarts School of Sci-craft and Wizardry
The meeting of the Epsilon Chapter of the Society for the Presentation of Outrageous Findings (SPOOF) hosted by FABI saw witches, wizards, elves, pixies, muggles, mudbloods and all other manner of magical folk and creatures join in the evening's fun at the FABwarts School of Sci-craft and Wizardry.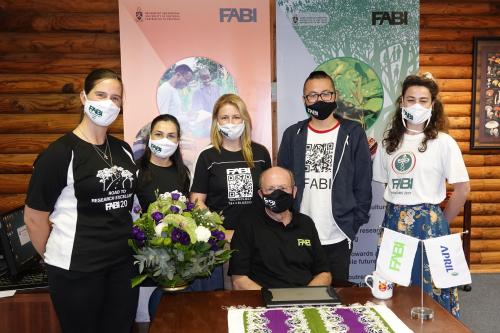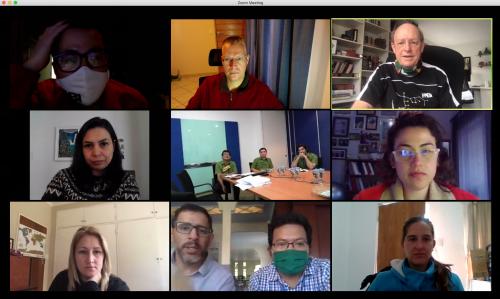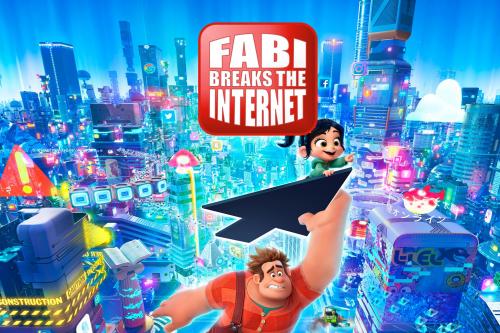 FABIans uphold SPOOF tradition with an historic virtual meeting
For the first time in its 23-year history, FABI hosted a virtual Society for the Presentation of Outrageous Findings (SPOOF) event on 17 July. FABIans submitted nine pre-recorded videos, which in the spirit of the time, reflected the lighter moments of a nation under lockdown. The Gene Jockeys took the prize for the Best Abstract (with the subliminal message "Vote for us. FABI Director Prof.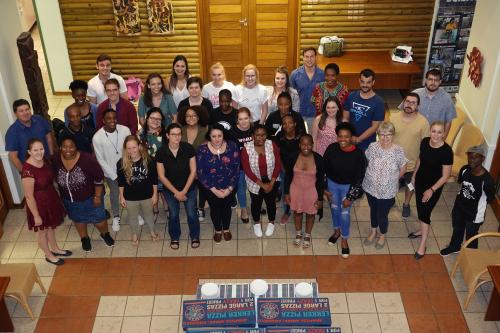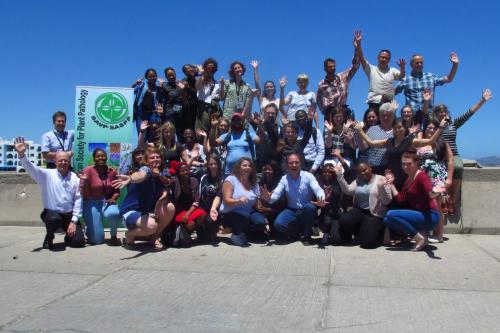 FABI shines at SASPP meeting
The 2019 meeting of the Southern African Society for Plant Pathology (SASPP) took place on the West Coast, hosted by Stellenbosch University.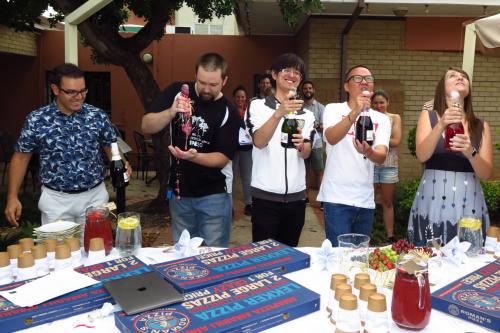 First publications celebrated
The Tree Protection Co-operative Programme (TPCP) celebrated the first publication of a paper in an ISI-rated scientific journal by a postgraduate student from the work of either their PhD or MSc at a party on 26 November.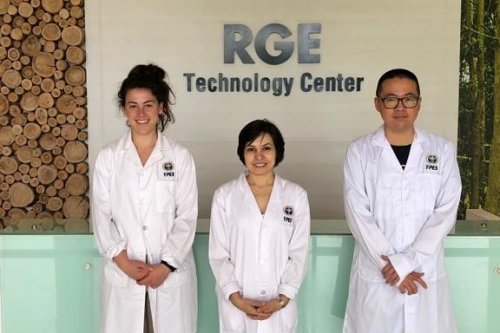 RGE-FABI THP team returns
On Saturday 10 November, Dr Fahimeh Jami (Postdoctoral Fellow), Kira Lynn (M.Sc. student) and Nam Pham (Ph.D. student), returned to South Africa after spending almost two months in Sumatra.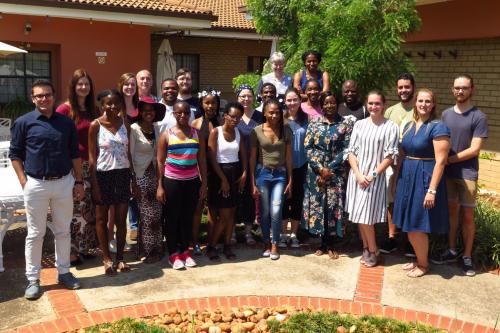 My Journal Articles
Export to RIS
Publication
Pham NQ, Marincowitz S, Solís M, Duong TA, Wingfield BD, Barnes I, Slippers B, Muro Abad JI, Durán A, Wingfield MJ. (2021) Eucalyptus scab and shoot malformation: A new and serious foliar disease of Eucalyptus caused by Elsinoe necatrix sp. nov.. Plant Pathology 70:1230-1242. 10.1111/ppa.13348

Burgess TI, Dang QN, Le BV, Pham NQ, White D, Pham TQ. (2020) Phytophthora acaciivora sp. nov. associated with dying Acacia mangium in Vietnam. Fungal Systematics and Evolution 6:243-252. 10.3114/fuse.2020.06.11

Pham NQ, Barnes I, Chen SF, Liu FF, Dang NQ, Pham TQ, Lombard L, Crous PW, Wingfield MJ. (2019) Ten new species of Calonectria from Indonesia and Vietnam. Mycologia 111:78-102. 10.1080/00275514.2018.1522179

Pham NQ, Barnes I, Chen SF, Pham TQ, Lombard L, Crous PW, Wingfield MJ. (2018) New species of Cylindrocladiella from plantation soils in South-East Asia. MycoKeys 32:1-24. 10.3897/mycokeys.32.23754