Uniformity in Seed Testing
ISTA is committed to developing, adopting and publishing standard procedures for sampling and testing seeds, and promoting uniform application of these procedures for evaluation of seeds moving in international trade.
Objectives of the Association
Following the ISTA Constitution the objectives of the Association are:
(a) The primary purpose of the Association is to develop, adopt and publish standard procedures for sampling and testing seeds, and to promote uniform application of these procedures for evaluation of seeds moving in international trade.(b) The secondary purposes of the Association are actively to promote research in all areas of seed science and technology, including sampling, testing, storing, processing, and distributing seeds, to encourage variety (cultivar) certification, to participate in conferences and training courses aimed at furthering these objectives, and to establish and maintain liaison with other organisations having common or related interests in seed.
Who is ISTA
The International Seed Testing Association was founded in 1924 during the 4th International Seed Testing Congress held in Cambridge, United Kingdom. Currently it's membership consists of about 176 member laboratories, 48 personal members and 22 associate members, from 74 countries around the world. ISTA is independent and acts free from economic interest and political influence, it is unbiased, objective and fair. Furthermore, the hitherto unsurpassed expertise of ISTA is based on the non–profit, cooperation of the international community of approximately 400 experienced, competent and energetic seed scientists and analysts.
What does ISTA do
As an authority in seed science and technology, ISTA continues its role as the developer of seed testing methods. Its major achievements and services provided to date are briefly the following:
The ISTA International Rules for Seed Testing, guaranteeing worldwide annually updated, harmonised, uniform, seed testing methods
The ISTA Accreditation Programme including Accreditation Standard, Proficiency Testing Programme and Auditing Programme guaranteeing worldwide harmonised, uniform, seed testing
The issuing of the ISTA International Seed Lot Certificates by officially independent ISTA accredited and authorised laboratories
The promotion of research, training, publishing and information in all areas of seed science and technology and cooperation with related organisations such as ISF, OECD, UPOV and many others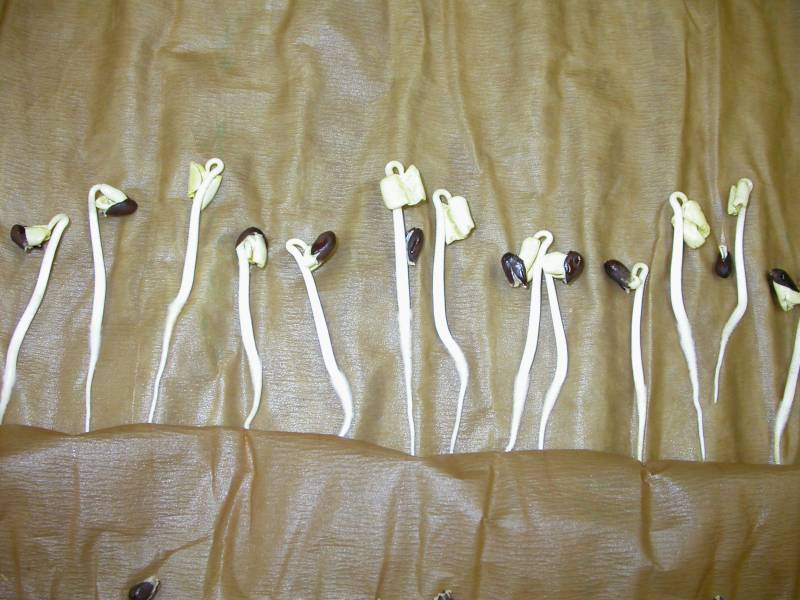 Benefits
Provides the basis for ensuring the trade of quality seed by developing standard seed testing methods
Provides a platform for research and cooperation between seed scientists worldwide
Promotes research and provides the opportunity for publishing and distributing of the technological data
Guarantees worldwide harmonised, uniform seed testing through the Accreditation, Proficiency Test and Auditing Programmes
Provides services and professional development programmes for furthering the education and experience of seed analysts around the world
Provides an unbiased voice in the seed industry

Membership profile

The ISTA membership consists of about 210 personal members and 162 member laboratories, of which 95 laboratories are ISTA accredited. The membership is a collaboration of seed scientists and seed analysts from universities, research centres and governmental, private and company seed testing laboratories around the world. ISTA values and promotes the diversity of membership, this being the basis for its independence from economic and political influence.


Management of the Association

ISTA is managed and directed by an Executive Committee, comprising of a President, 1st and 2nd Vice President, and 8 members–at–large. All Executive Committee members are designated members of ISTA.

The finances and administration of the association is managed by the ISTA Secretariat, based in Switzerland. This is lead by the Secretary General and 8 staff members.

Technical Committees

14 subject–focused Technical Committees and 1 Task Force are responsible for the development of new methodology for seed testing. The Technical Committees are made up of approximately 200 energetic members, many of which are active in more than one committee. Each committee is headed by a chair and vice chair.

ISTA Technical Committees include Bulking and Sampling, Flower Seed Testing, Forest Tree and Shrub Seed, Germination, Moisture, Nomenclature, Seed Health, Purity, Rules, Statistics, Seed Storage, Tetrazolium, Variety, Vigour and the GMO Task Force.
Contacting details:
ISTA Secretariat
Zürichstrasse 50
8303 Bassersdorf
CH – Switzerland

Phone +41 44 838 6000
Fax +41 44 838 6001
E–mail ista.office(at)ista.ch