Ms Nicole van Vuuren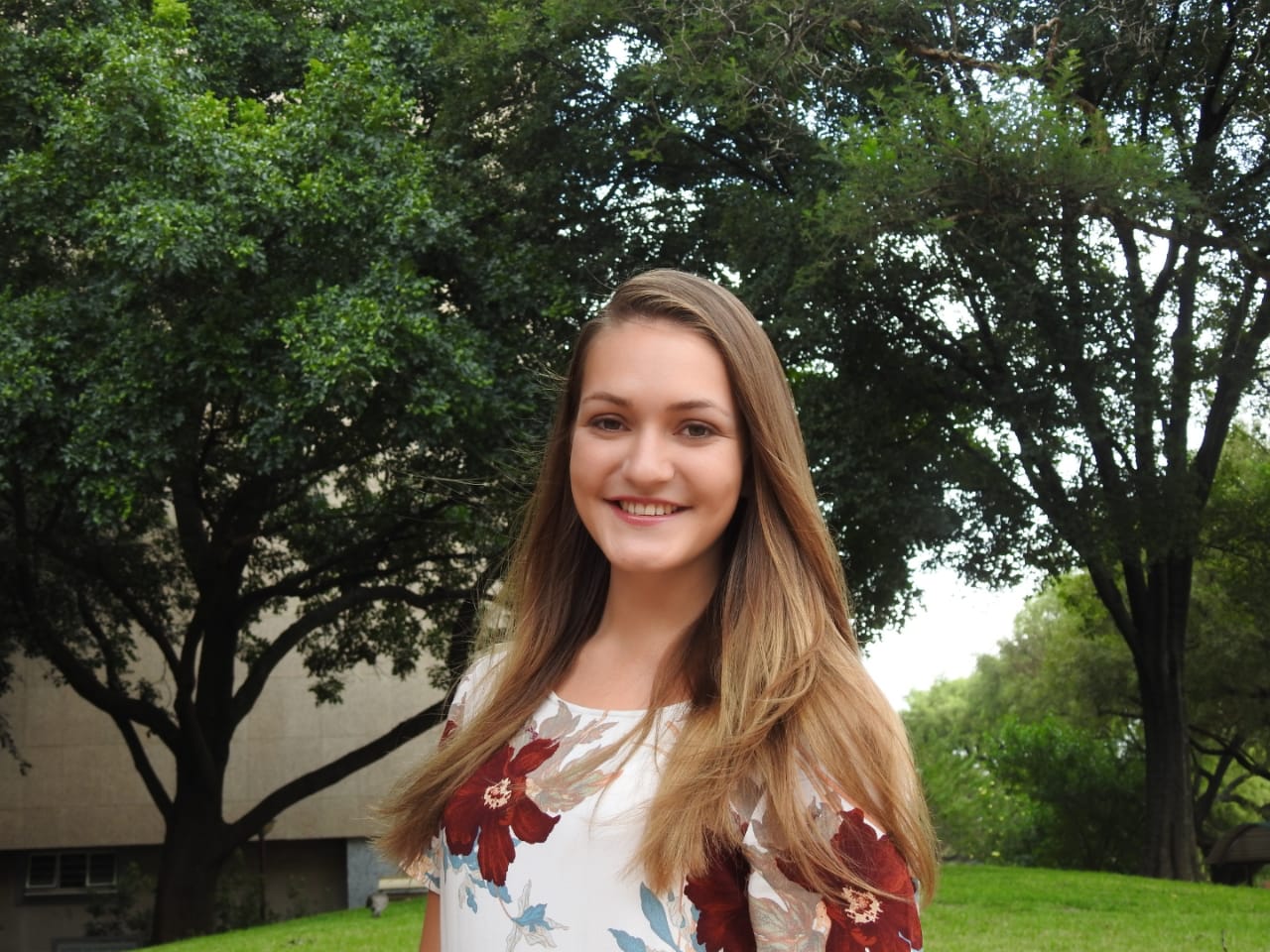 PhD student

Department

Biochemistry, Genetics and Microbiology

Short CV

This email address is being protected from spambots. You need JavaScript enabled to view it.
My Supervisor/s
My Files
Background:
As a young and curious individual with an insatiable thirst for knowledge, I have always been drawn to science, particularly microorganisms. In 2018 I was awarded the opportunity to partake in the Centre for Tree Health and Biotechnology (CTHB) mentorship program offered by FABI at the University of Pretoria. This experience allowed me to develop my confidence, communication and time management skills as well as further my knowledge in mycology.
Research:
Thereafter, I completed my undergraduate degree in BSc Microbiology in 2018. With a passion for research I pursued and completed my BScHons degree in Microbiology in 2019. This focused on delineation of Paraburkholderia species using an evolutionary and comparative genomic approach. Currently I am a masters student in the Applied Mycology group working on the fungal diversity associated with Stipagrostis species of the fairy rings in the Namib desert. Part of this work was presented in the form of a graphical abstract at the Mycological Society of America (MSA) Meeting 2020. Furthermore, this work was presented at the South African Society of Plant Pathology (SASPP) meeting in 2022, for which I was selected as a top twelve contender for best poster presentation.
Leadership:
I have been elected as the Co-Chairperson of the Biochemistry, Genetics and Microbiology (BGM) Postgraduate Student Committee for the year 2022-2023.
Additionally, I am the student microscopy administrator for FABI.
My Galeries