Ms Jenna-Lee Price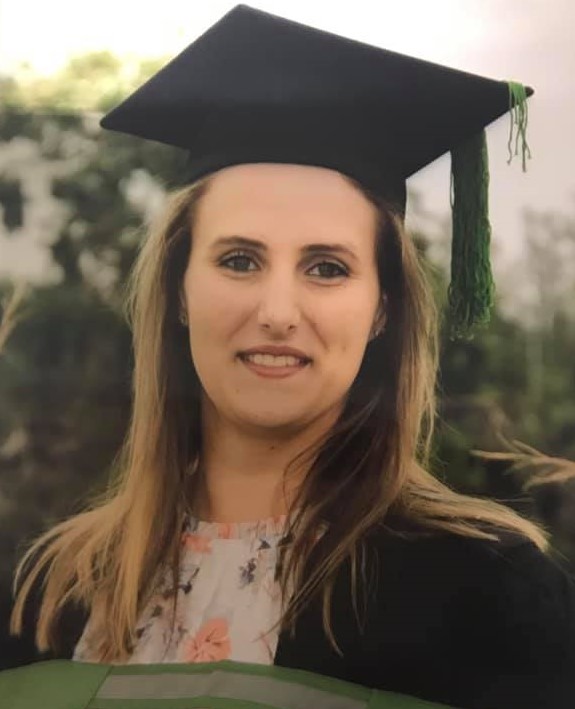 MSc student
Department
Biochemistry, Genetics and Microbiology
This email address is being protected from spambots. You need JavaScript enabled to view it.
My Supervisor/s
I began my journey with FABI in my final year of my BSc Microbiology degree in 2018 as a mentorship student in the CTHB Mentorship Program. I was mentored by a PhD student working on Fusarium and its association with grasses. This program unlocked my true passion for mycology. 
Upon completion of my undergraduate degree in 2018, I started my Honours degree in the Microbiology department at the University of Pretoria under the primary supervision of Dr Neriman Yilmaz. I explored the mycotoxigenic fungal diversity associated with South African sunflower (Helianthus annuus) and soybean (Glycine max) seeds. This research was this first of its kind to be conducted in soybean and sunflower seeds in South Africa. 
I am currently doing my Masters degree in Microbiology under the primary supervision of Prof Cobus Visagie and co-supervision of Dr Neriman Yilamz. My research will focus on the fungal diversity associated with South African maize (Zea mays) under the storage conditions of emerging farms in the Eastern Cape. 
News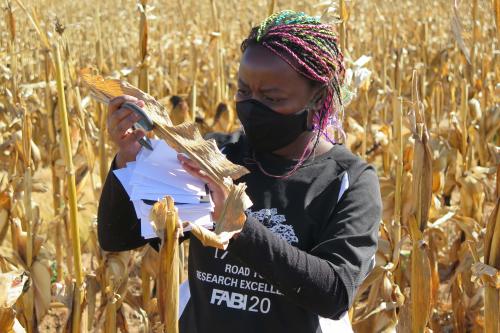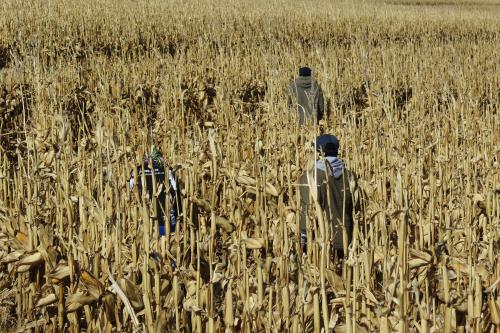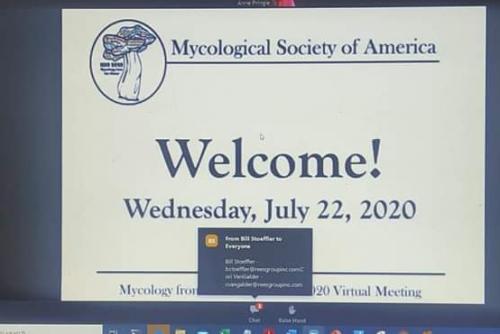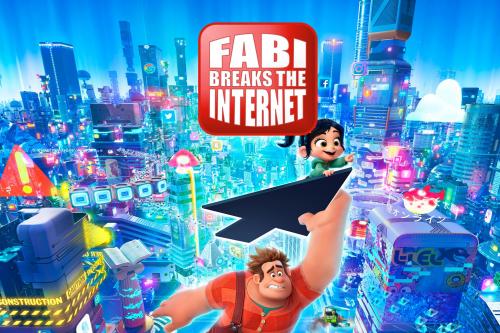 FABIans uphold SPOOF tradition with an historic virtual meeting
For the first time in its 23-year history, FABI hosted a virtual Society for the Presentation of Outrageous Findings (SPOOF) event on 17 July. FABIans submitted nine pre-recorded videos, which in the spirit of the time, reflected the lighter moments of a nation under lockdown. The Gene Jockeys took the prize for the Best Abstract (with the subliminal message "Vote for us. FABI Director Prof.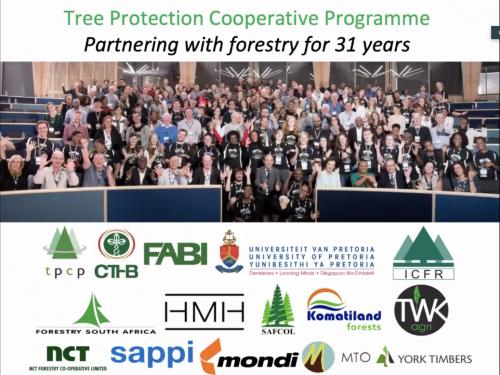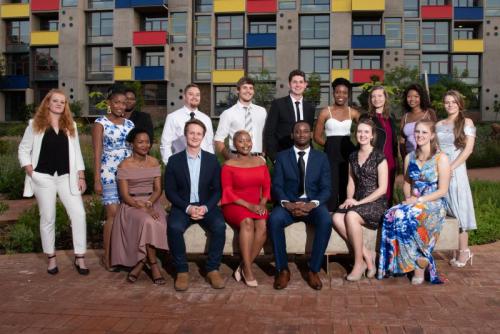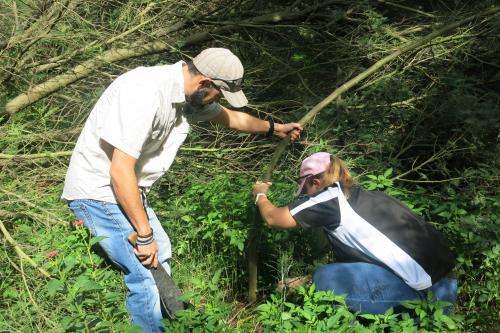 FABI extension trip covers two countries
February's extension trip took Caitlin Gevers, Darryl Herron, Daniella Kramer and Jenna-Lee Price to some exotic locations around Mkhondo in Mpumalanga, the wild lands of eSwatini (formerly Swaziland), Greytown and Vryheid in KwaZulu-Natal.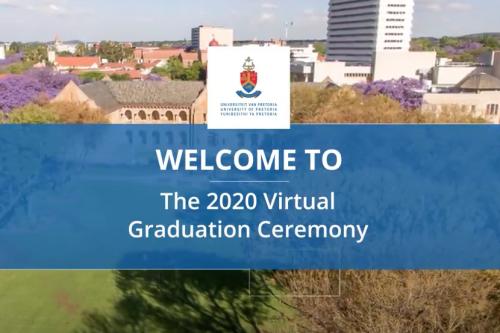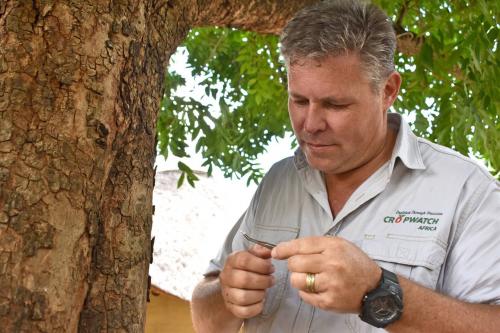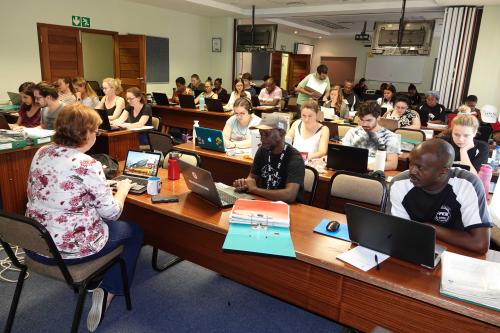 Data Jamboree at FABI
The Tree Protection Co-operative Programme (TPCP) in FABI hosted a "Data Jamboree" on 7 February that saw 44 students in the research programme spend the day capturing historical data from the disease clinic.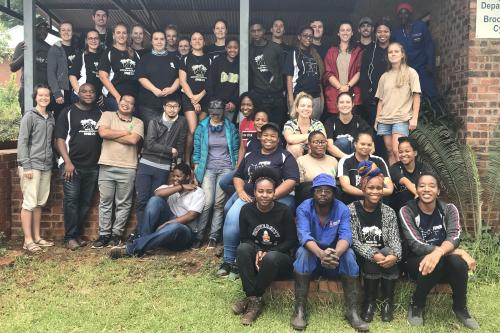 Tree Planting goes on despite wet conditions
Forty eight students from the Tree Protection Co-operative Programme (TPCP) in FABI braved cool, wet and muddy conditions on the morning of 24 January to replant 1,500 seedlings into potting bags.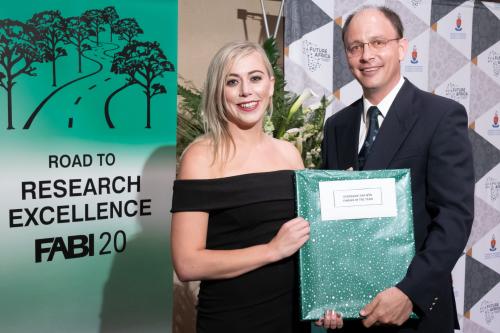 FABIans celebrate the end of a fruitful year at the Institute's year-end function and awards ceremony
FABI Director Prof. Guests included Vice-Principal for Research and Postgraduate Education at UP Prof. In his address, Prof. Dr Irene Barnes presented a number of awards on the night, with the premium award, FABIan of the Year going to PhD student Stephanie van Wyk. In the new category, Best Postdoctoral Fellow, two awards were given to Dr Marc Bouwer and Dr Victoria Maloney. For their creativity,Prof. Prof.