Dr Neriman Yilmaz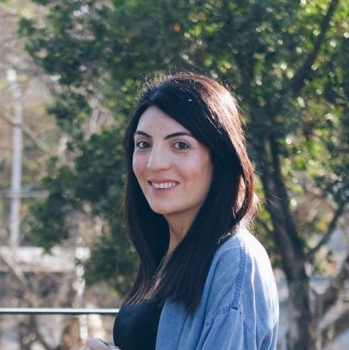 Research Fellow
Department
FABI
This email address is being protected from spambots. You need JavaScript enabled to view it.
Research Profiles
My Students
Doctoral Students
Masters Students
My Files
I have a background in food engineering and food microbiology through my Hons BSc and MSc degrees received from Ege University and Istanbul Technical University (Turkey). I moved to the Netherlands in 2010 to start my PhD study at Utrecht University and Westerdijk Fungal Biodiversity Institute (CBS). My studies focused on the polyphasic taxonomy of Talaromyces based on molecular, morphological, physiological and chemical characters. We divided Talaromyces into 7 sections and monographed 88 species (Yilmaz et al. 2014). We provided a full DNA sequence database for all accepted species' ITS and beta-tubulin (BenA), while the latter was proposed as the secondary identification marker for the genus. This paper also included one of the first fungal nomenclatural accepted species lists in the "one fungus = one name" era that incorporated phylogenetic data. Since 2014, more than 60 new Talaromyces has been described and the paper including the accepted species list got more than 160 citations. 
At the end of 2014, I moved to Canada and started a one-year at Carleton University Chemistry Department. I designed a q-PCR protocol for the detection of Phialocephala scopiformis, a foliar fungal endophyte of white spruce that produces the anti-insect compound rugulosin. 
I then completed another post-doc with Prof Keith A. Seifert at Agriculture and Agrifood Canada (AAFC, Ottawa, Canada; registered at University of Ottawa). I worked on the Alfred P. Sloan foundation project focused on studying the diversity of xerophilic fungi from indoor environments. I identified many of the isolates using morphology and DNA sequence data. Populations were dominated by xerophilic Aspergillus species and these were included in several large reviews (Visagie et al. 2017, Sklenár et al. 2017, Tannet et al. 2017).
Applied Mycology 
I started my post doc at FABI in April 2018. I am leading the Applied Mycology Research Programme together with Prof. Pedro Crous. My research interest is focused on the taxonomy and systematics of the genus Fusarium. The genus Fusarium includes many species of destructive pathogens of almost all cultivated crops and produces mycotoxins that threaten food security and human health not only in South Africa, but the rest of the world. The taxonomy of Fusarium has not been stable since it has been described and debates are still continuing. Additionally there are several established Fusarium species lack the type material. During my postdoc I am mainly focusing on Fusarium fujikuroi species complex (FFSC) with an aim of completing a monograph on the species complex, describing new species and designating epitypes where necessary.
As a part of Applied Mycology Research Programme, I lead the Citizen Science Project "Fungi for Future" together with Westerdijk Institute and the University Museum Utrecht in the Netherlands. Its aim is to generate awareness and excite young children about science and mycology. A sampling kit is distributed to children who use it to collect soil from their gardens. These soil samples are examined at WI who isolate fungi from it. When new species are discovered, it is named after the child who collected the soil sample.
The Grain Research Programme
I am also member of the Grain Research Programme. It is estimated that about 80% of the global food and feed output is contaminated by mycotoxins. This number is higher for the African continent due to the lack of regulations and lax enforcement of regulations in many countries. The aim of AMRP, is to explore the biodiversity and phylogeny of fungi related with food and animal feed and the raw materials used in its production. Identification of food and feed spoilage fungi applying both traditional and molecular monitoring methods is very important in maintaining food safety and quality of food and feed products from farm to fork. In collaboration with GrainSA, the team screen Fusarium,Aspergillus and Penicillium from maize, soybean seeds, sunflowers seeds, and animal feed, combining data with mycotoxin levels detected in samples. In the process, the team isolate and identify fungi, describe novel species and develop rapid identification techniques for the monitoring of important species.
News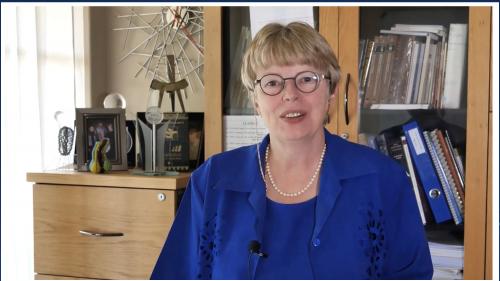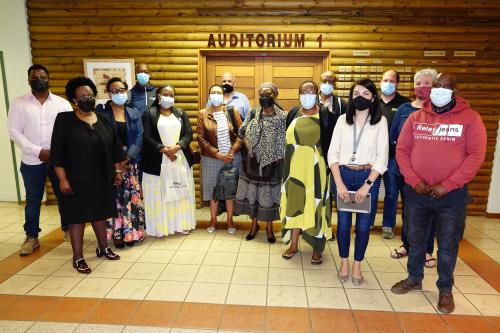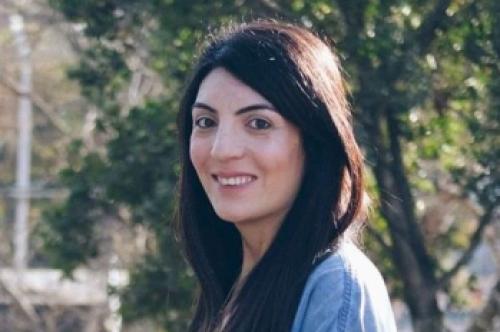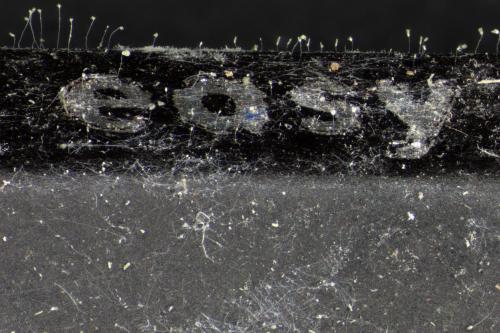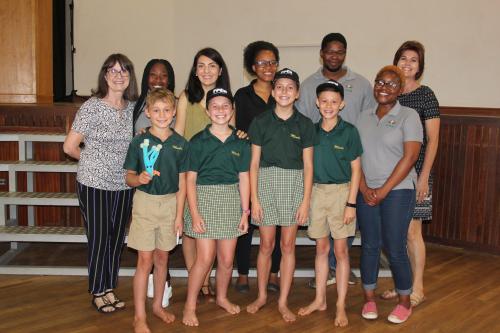 Fungi for Future project launched at a third primary school
FABI research Fellow Dr Neriman Yilmaz and the DST-NRF Centre of Excellence in Tree Health Biotechnology (CTHB) outreach team recently visited Laerskool Menlopark within the "Fungi for future" Citizen Science project. The project has so far included three schools: Laerskool Menlopark, Nwa'vhangani and Tlakukani Primary Schools.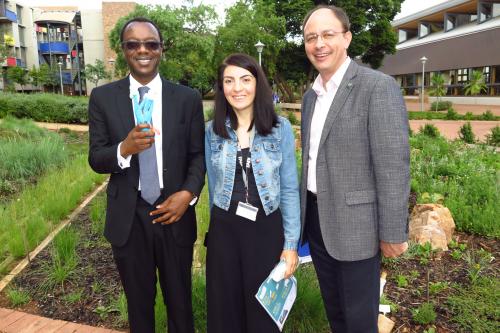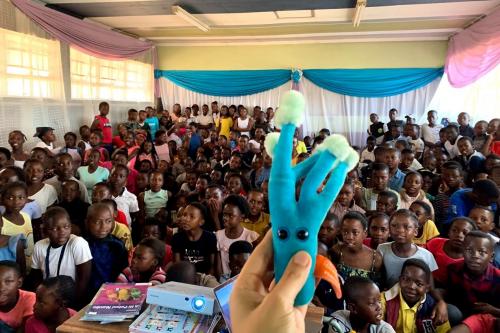 Fungi for Future school outreach launched
The DST-NRF Centre of Excellence in Tree Health Biotechnology (CTHB) outreach team from FABI was involved in a 'Fungi for Future' initiative which forms part of their citizen science project.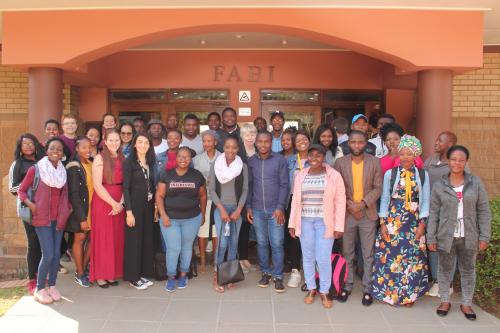 My Journal Articles
Export to RIS
Publication
Nel WJ, Slippers B, Wingfield MJ, Yilmaz N, Hurley BP. (2023) Efficacy of commercially available Entomopathogenic agents against the Polyphagous Shot Hole Borer in South Africa. Insects 14(4) 10.3390/insects14040361

Meinecke CD, de Vos L, Yilmaz N, Steenkamp ET, Wingfield MJ, Wingfield BD. (2023) A LAMP assay for rapid detection of th epitch canker pathogen Fusarium circinatum. Plant Disease 10.1094/PDIS-04-22-0972-SR

Visagie CM, Yilmaz N. (2023) Along the footpath of Penicillium discovery: Six new species from the Woodville Big Tree Forest Trail. Mycologia 115:87–106. 10.1080/00275514.2022.2135915

Visagie CM, Boekhout T, Theelen B, Dijksterhuis J, Yilmaz N, Seifert KA. (2023) Da Vinci's yeast: Blastobotrys davincii f.a., sp. nov. Yeast 40:7–31. 10.1002/yea.3816

Sklenář F, Glässnerová K, Jurjević Z, Houbraken J, Samson RA, Visagie CM, Yilmaz N, Gene J, Cano J, Chen AJ, Nováková A, Yaguchi T, Kolařík M, Hubka V. (2022) Taxonomy of Aspergillus series Versicolores: species reduction and lessons learned about intraspecific variability. Studies in Mycology 102:53–93. 10.3114/sim.2022.102.02

Ashtekar N, Rajeshkumar KC, Yilmaz N, Visagie CM. (2022) A new Penicillium section Citrina species and series from India. Mycological Progress 21:42. 10.1007/s11557-022-01802-3

Mkandawire RI, Yilmaz N, Steenkamp ET, Kvas M, Wingfield MJ, Fourie G. (2022) Diversity of Fusarium species associated with healthy and malformed Syzygium cordatum inflorescences in South Africa.. European Journal of Plant Pathology 10.1007/s10658-021-02447-w

Duong AT, Aylward J, Ametrano CG, Poudel E, Santana QC, Wilken PM, Martin A, Arun-Chinnappa KS, De Vos L, DiStefano I, Grewe F, Huhndorf S, Lumbsch HT, Rakoma JR, Steenkamp ET, Sun Y, van der Nest MA, Wingfield MJ, Yilmaz N, Wingfield BD. (2021) Draft genome assembly of Fusarium pilosicola, Meredithiella fracta, Niebla homalea, Pyrenophora teres hybrid WAC10721, and Teratosphaeria viscida. IMA Fungus 12(1):30. 10.1186/s43008-021-00077-9

Crous PW, Hernández-Restrepo M, Schumacher RK, Cowan DA, Maggs-Kölling G, Marais E, Wingfield MJ, Yilmaz N, Adan OCG, Akulov A, Álvarez Duarte E, Berraf-Tebbal A, Bulgakov TS, Carnegie AJ, de Beer ZW, Decock C, Dijksterhuis C, Duong TA, Eichmeier A, Hien LT, Houbraken JAMP, Khanh TN, Liem NV, Lombard L, Lutzoni FM, Miadlikowska JM, Nel WJ, Pascoe IG, Roets F, Roux J, Samson RA, Shen M, Spetik M, Thangavel R, Thanh HM, Thao LD, van Nieuwenhuijzen EJ, Zhang JQ, Zhang Y, Zhao LL, Groenewald JZ. (2021) New and Interesting Fungi. 4. Fungal Systematics and Evolution 7:255-343. 10.3114/fuse.2021.07.13

Yilmaz N, Sandoval-Denis M, Lombard L, Visagie CM, Wingfield BD, Crous PW. (2021) Redefining species limits in the Fusarium fujikuroi species complex. Persoonia 46:129-162. 10.3767/persoonia.2021.46.05

Phasha MM, Wingfield MJ, Wingfield BD, Coetzee MPA, Hallen-Adams H, Fru F, Swalarsk-Parry BS, Yilmaz N, Duong TA, Steenkamp ET. (2021) Ras2 is important for growth and pathogenicity in Fusarium circinatum. 150:103541. 10.1016/j.fgb.2021.103541

Crous PW, Lombard L, Sandoval-Denis M, Seifert KA, Schroers HJ, Chaverri P, Neriman Yilmaz, Visagie CM. (2021) Fusarium: more than a node or a foot-shaped basal cell. Studies In Mycology 98:100116. 10.1016/j.simyco.2021.100116

Houbraken J, Samson RA, Hubka V, Kraak B, Meijer M, Wang XC, Yilmaz N, Visagie CM, Kocsubé S, Frisvad JC. (2020) Classification of Aspergillus, Penicillium, Talaromyces and related genera (Eurotiales): an overview of families, genera, subgenera, sections, series and species. Studies in Mycology 95:5–169. 10.1016/j.simyco.2020.05.002

Visagie CM, Yilmaz N, Vanderwolf K, Renaud JB, Sumarah MW, Houbraken J, Assebgui R, Seifert KA, Malloch D. (2020) Penicillium diversity in Canadian bat caves, including a new species, P. speluncae. Fungal Systematics and Evolution 5:1-15. 10.3114/fuse.2020.05.01

Rajeshkumar KC, Yilmaz N, Marathe SD, Seifert KA. (2019) Morphology and multigene phylogeny of Talaromyces amyrossmaniae, a new synnematous species belonging to the section Trachyspermi from India. MycoKeys 45:41-56. 10.3897/mycokeys.45.32549

Nilsson HR, Taylor AFS, Adams RI, Baschien C, Bengtsson-Palme J, Cangren P, Coleine C, Daniel HM, Glassman SI, Hirooka Y, Irinyi L, Iršėnaitė R, Martin-Sanchez PM, Meyer W, Oh SY, Sampaio JP, Seifert KA, Sklenář F, Stubbe D, Suh SO, Summerbell R, Svantesson S, Unterseher M, Visagie CM, Weiss M, Woudenberg JHC, Wurzbacher C, Van den Wyngaert S, Yilmaz N, Yurkov A, Kõljalg U, Abarenkov K. (2018) Taxonomic annotation of public ITS sequences from the built environment - a report from an April 10-11, 2017 worksop (Aberdeen, UK). . MycoKeys 28:65–82. 10.3897/mycokeys.28.20887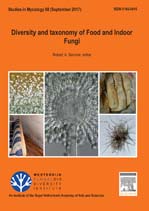 Sklenář F, Jurjević Ž, Zalar P, Frisvad JC, Visagie CM, Kolařík M, Houbraken J, Chen AJ, Yilmaz N, Seifert KA, Coton M, Déniel F, Gunde-Cimerman N, Samson RA, Peterson SW, Hubka V. (2017) Phylogeny of xerophilic aspergilli (subgenus Aspergillus) and taxonomic revision of section Restricti. Studies in Mycology 88:161–236. 10.1016/j.simyco.2017.09.002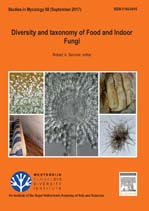 Tanney JB, Visagie CM, Yilmaz N, Seifert KA. (2017) Aspergillus subgenus Polypaecilum from the built environment. Studies in Mycology 88:237–267. 10.1016/j.simyco.2017.11.001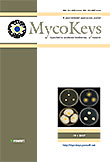 Visagie CM, Yilmaz N, Renaud JB, Sumarah MW, Hubka V, Frisvad JC, Chen AJ, Meijer M, Seifert KA. (2017) A survey of xerophilic Aspergillus from indoor environment, including descriptions of two new section Aspergillus species producing eurotium-like sexual states. MycoKeys 19:1–30. 10.3897/mycokeys.19.11161

Wingfield BD, Ambler JM, Coetzee MPA, De Beer ZW, Duong TA, Joubert F, Hammerbacher A, McTaggart AR, Naidoo K, Nguyen HDT, Ponomareva E, Santana QS, Seifert KA, Steenkamp ET, Trollip C, Van der Nest MA, Visagie CM, Wilken PM, Wingfield MJ, Yilmaz N. (2016) IMA Genome-F 6: Draft genome sequences of Armillaria fuscipes, Ceratocystiopsis minuta, Ceratocystis adiposa, Endoconidiophora laricicola, E. polonica and Penicillium freii DAOMC 242723. IMA Fungus 7(1):217-227. 10.5598/imafungus.2016.07.01.11

Chen AJ, Sun BD, Houbraken JC, Frisvad JC, Yilmaz N, Zhou YG, Samson RA. (2016) New Talaromyces species from indoor environments in China. Studies in Mycology 84:119–144. 10.1016/j.simyco.2016.11.003

Yilmaz N, López-Quintero CA, Vasco-Palacois AM, Frisvad JC, Theelen B, Boekhout T, Samson RA, Houbraken J. (2016) Four novel Talaromyces species isolated from leaf litter from Colombian Amazon rain forests. Mycological Progress 15:1041–1056. 10.1007/s11557-016-1227-3

Yilmaz N, Hagen F, Houbraken J, Meis JF, Samson RA. (2016) Discovery of a sexual cycle in Talaromyces amestolkiae. Mycologia 108:70-79. 10.3852/15-014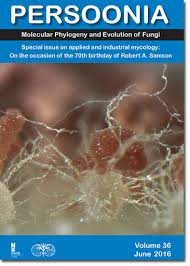 Yilmaz N, Visagie CM, Frisvad JC, Houbraken J, Kacobs K, Samson RA. (2016) Taxonomic re-evaluation of species in Talaromyces section Islandici, using a polyphasic approach. Persoonia 36:37-56. 10.3767/003158516X688270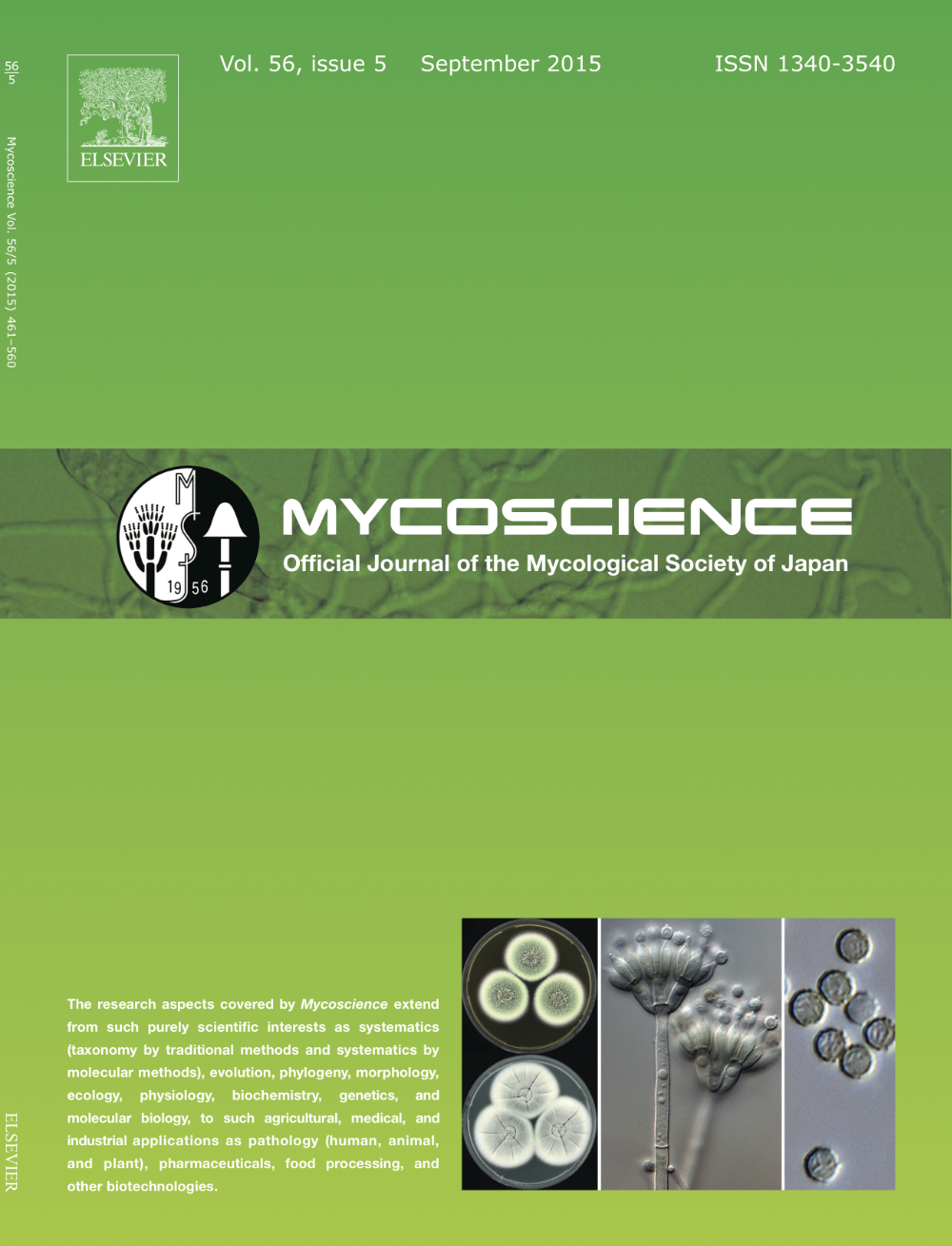 Visagie CM, Yilmaz N, Frisvad JC, Houbraken J, Seifert KA, Samson RA, Jacobs K. (2015) Five new Talaromyces species with ampulliform-like phialides and globose rough walled conidia resembling T. verruculosus. Mycoscience 56:486-502. 10.1016/j.myc.2015.02.005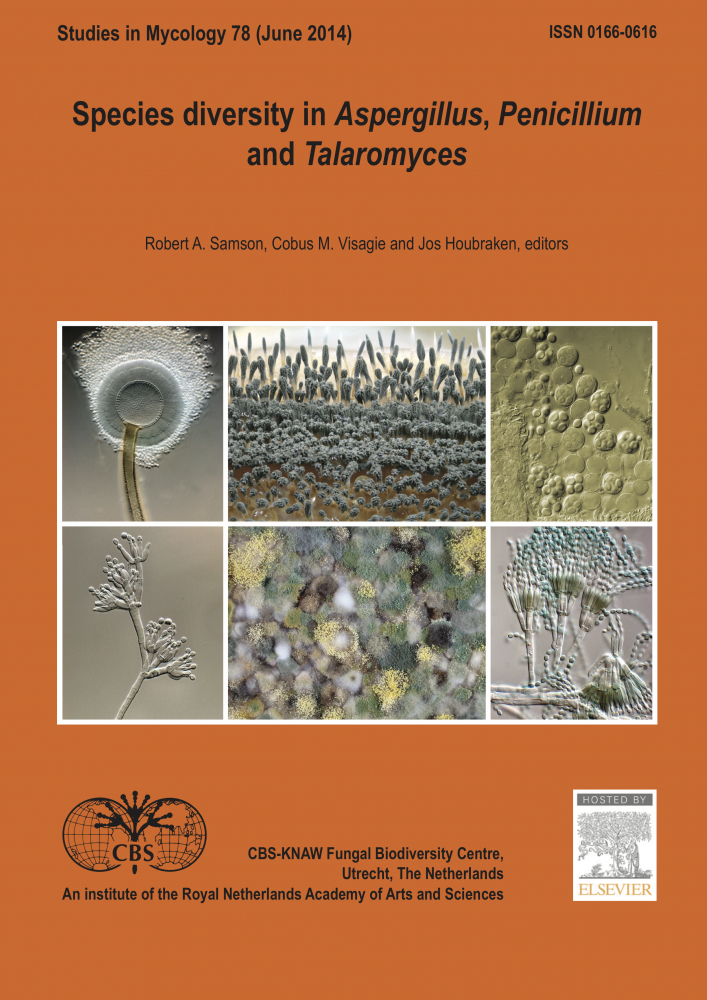 Houbraken J, Visagie CM, Meijer M, Frisvad JC, Busby PE, Pitt JI, Seifert KA, Louis-Seize G, Demirel R, Yilmaz N, Jacobs K, Christensen M, Samson RA. (2014) A taxonomic and phylogenetic revision of Penicillium section Aspergilloides. Studies in Mycology 78:373-451. 10.1016/j.simyco.2014.09.002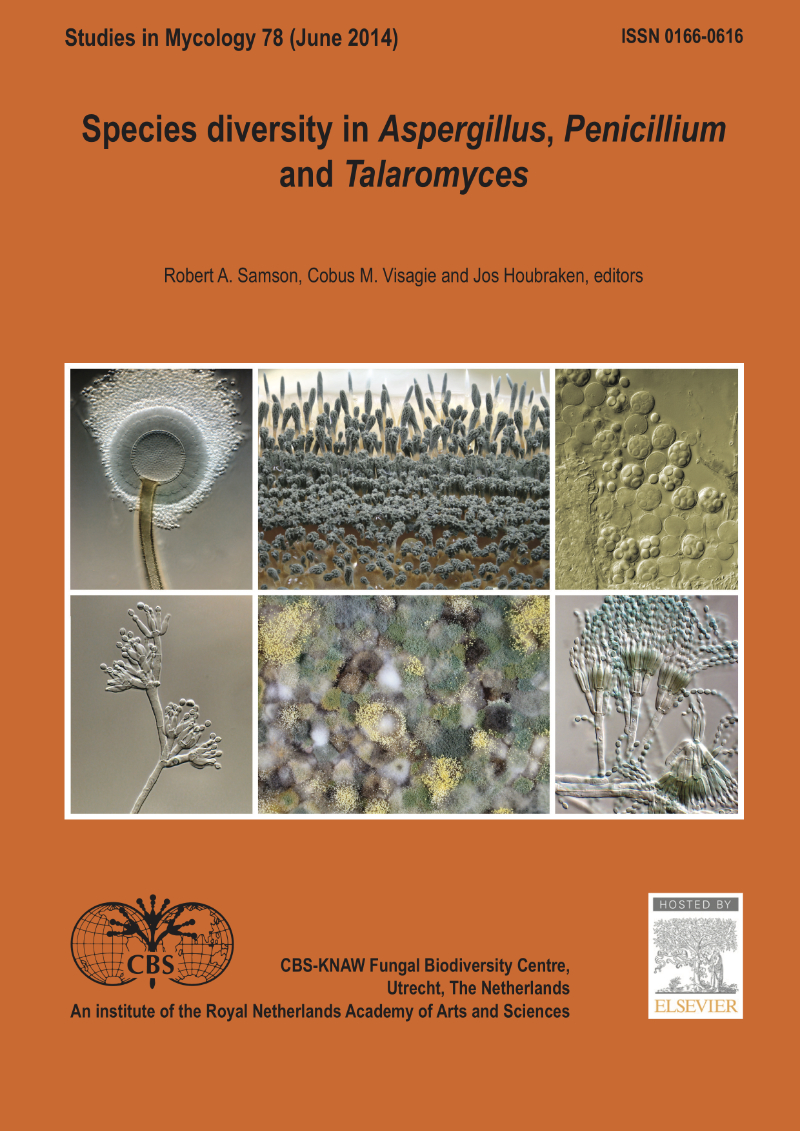 Visagie CM, Varga J, Houbraken J, Meijer M, Kocsubé S, Yilmaz N, Fotedar R, Seifert KA, Frisvad JC, Samson RA. (2014) Ochratoxin production and taxonomy of the yellow aspergilli (Aspergillus section Circumdati). Studies in Mycology 78:1-61. 10.1016/j.simyco.2014.07.001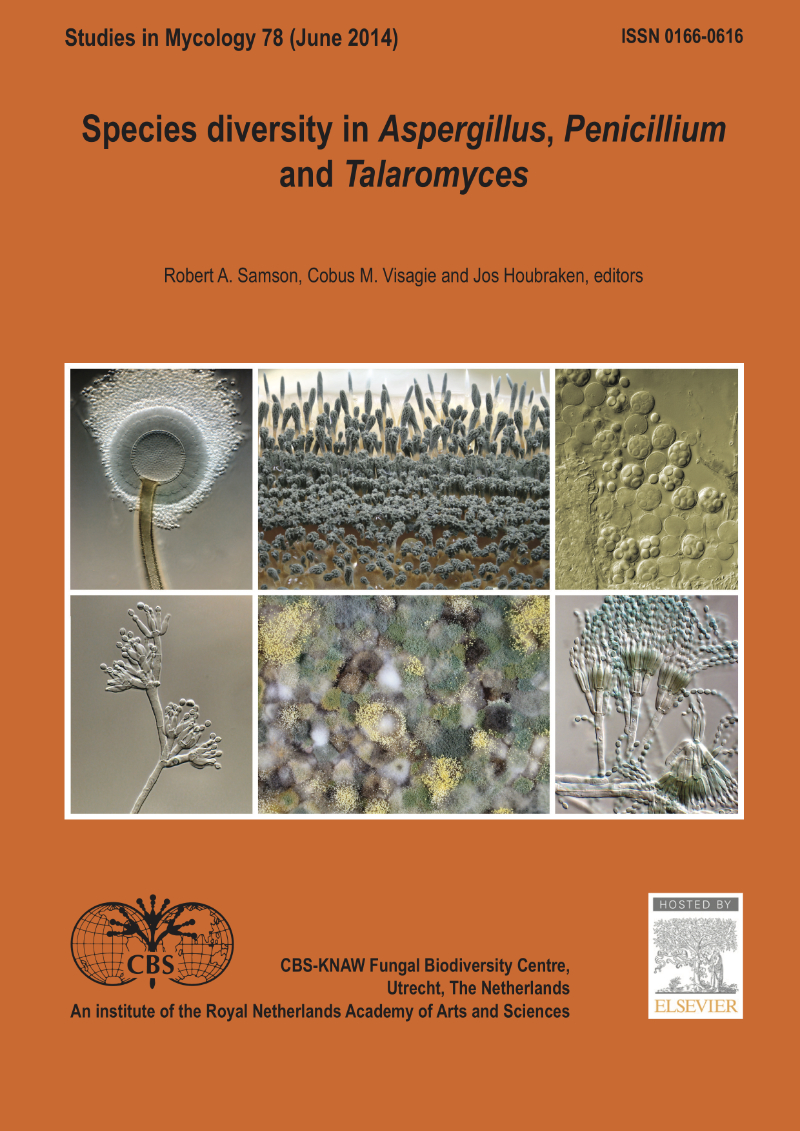 Yilmaz N, Visagie CM, Houbraken J, Frisvad JC, Samson RA. (2014) Polyphasic taxonomy of the genus Talaromyces. Studies in Mycology 78:175-341. 10.1016/j.simyco.2014.08.001

Yilmaz N, Houbraken J, Hoekstra ES, Frisvad JC, Visagie CM, Samson RA. (2012) Delimitation and characterisation of Talaromyces purpurogenus and related species. Persoonia 29:39-54. 10.3767/003158512X659500

My News and Views Articles
Export to RIS